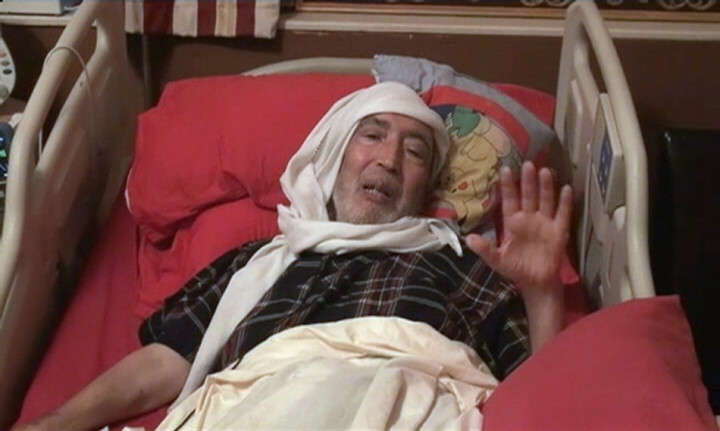 Prime Minister David Cameron has rejected calls for a fresh inquiry into the conviction of Lockerbie bomber Abdelbaset al-Megrahi following his death.
Cameron said he believed the case was properly dealt with and will not be launching a new inquiry following calls from the relative members of those who died in the terrorist attack.
Megrahi, the only person to be convicted of the 1988 Lockerbie bombing which killed 270 people, died aged 60 from cancer on 20 March. His funeral is due to take place in the Libyan capital of Tripoli on March 21.
"I'm very clear that the court case was properly done and properly dealt with," Cameron said.
"I've always been clear he should never have been released from prison."
Megrahi was released from a Scottish jail in August 2009 serving just eight years of a life sentence after being released on compassionate grounds as he was diagnosed with terminal cancer. It was original thought Megrahi only had three months to live following his release.
His death sparked fresh calls from campaigners for an independent inquiry into his conviction.
Robert Forrester, from the Justice for Megrahi (JFM) group whose members include Nobel Peace Prize Winner Desmond Tutu, said: "The Crown and successive governments have, for years, acted to obstruct any attempts to investigate how the conviction of Mr al-Megrahi came about.
"Many unfortunates who fell foul of outrageous miscarriages of justice in the past have had their names cleared posthumously."
Another member of JFM, Jim Swire, whose daughter Flora was killed in the attack, also called for another investigation into his conviction.
"It is a sad time, I think. I have been satisfied for some years that this man was nothing to do with the murder of my daughter," Swire told BBC TV.
"I think Scotland has a big question to answer as to why his verdict hasn't long since been reviewed."
First Minister Alex Salmond said the conviction of Megrahi remains a live in investigation and believe more people could be convicted of the crime.
"The Lockerbie case remains a live investigation, and Scotland's criminal justice authorities have made clear that they will rigorously pursue any new lines of inquiry.
"It has always been the Crown's position that Mr Megrahi did not act alone but with others."
Critics have claimed he was freed after Tony Blair met former Libyan dictator Col Gaddafi in 2007 to discuss British oil deals with Libya.US senator Charles Schumer suggested Megrahi should never have been released and had "the unholy stench of oil for blood."
Megrahi always denied any responsibility for the bombing of Pan Am Flight 103 in December 1988 which was travelling from London to New York.
It remains the deadliest terrorist incident ever to have taken place on British soil.
Lockerbie Bomb Documentaries Throw Fresh Doubt on Megrahi Guilt