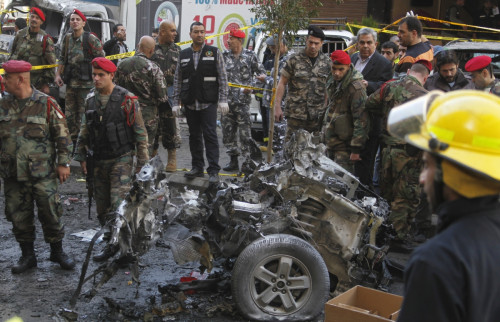 Al-Qaida's Lebanon affiliate Jabat al-Nusra has claimed responsibility for a suicide blast that killed four people in Beirut's southern district of Haret Hriek, a stronghold of the Shiite militant group Hezbollah.
The group tweeted that the attack was in retaliation for the Arsal incident in which nine Sunni civilians were killed in north Lebanon.
More than 40 people were injured when the bomb went off in a busy commercial area, which has been the target of repeated blasts in recent months. The suicide bomber detonated his bomb belt after driving to the area in a stolen car. Residents of the target zone are mostly of the Shia sect and support Hezbollah.
"Suicide bomber blows himself up in a car in Haret Hreik," Lebanon's National News Agency said.
"Body parts apparently belonging to a suicide bomber were at the scene," it added.
In early January, four people died in the same area and 77 were injured. Another Sunni Islamist militant group, the Islamic State of Iraq and Syria (ISIS) claimed responsibility for that attack.
ISIS and Jabat al-Nusra are fighting in Syria against troops of embattled president Bashar al-Assad. Hezbollah, which is considered a terrorist organisation by the US, is fighting side-by-side with Assad troops.