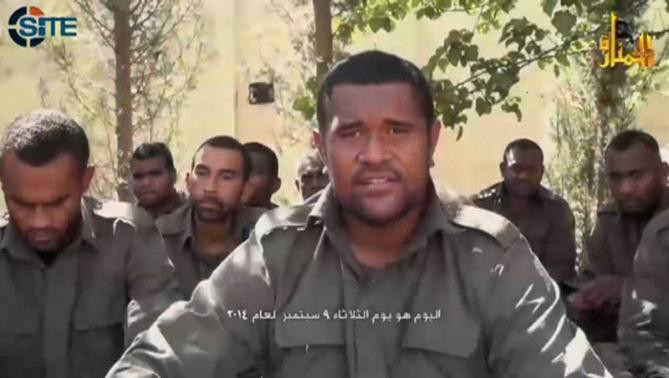 The al-Qaida-backed Nusra front has released the UN Fijian peacekeepers it abducted two weeks ago in the Golan Heights, the UN has confirmed.
A statement by the global body said that the peacekeepers were handed over to the UN Disengagement Observer at 11.30 GMT. All of the peacekeepers are in good condition, the statement added.
The group also published footage on Twitter and YouTube in which the hostages say they expect to be freed soon.
The UN workers were captured last month during clashes between members of the al-Nusra Front and Syrian government forces in the demilitarised zone in the Golan Heights.
Earlier, the Islamist group, one of the most powerful factions fighting against president Bashar al-Assad's troops in Syria, demanded removal from the global terrorism list, humanitarian aid and compensation for three militants killed in a shootout in return for the troops.
It said the Fijians were seized in retaliation for the UN ignoring "the daily shedding of the Muslims' blood in Syria" and even colluding with Assad's army "to facilitate its movement to strike the vulnerable Muslims", according to AP.
In the latest video, one hostage thanks al-Nusra for keeping them safe and alive. "I'd like to assure you that we have not been harmed in any way," he said.
"We understand that with the limited resources that they have, they have provided the best for us and we truly appreciate it and we thank them. We are thankful that Jabhat al-Nusra has kept its word and that we will be going home."
The head of Fiji's army said the Islamists dropped all of its demands.
The Fijians are party to the UN Disengagement Observer Force (UNDOF) which has been in place in the Golan Heights since 1974 in order to monitor the Israeli-Syrian ceasefire.
In the Heights, there are over 1,200 peacekeepers from the Philippines, Fiji, India, Nepal, Ireland and the Netherlands.