Alabama Rot: How to spot symptoms of the flesh-eating disease in your pet dog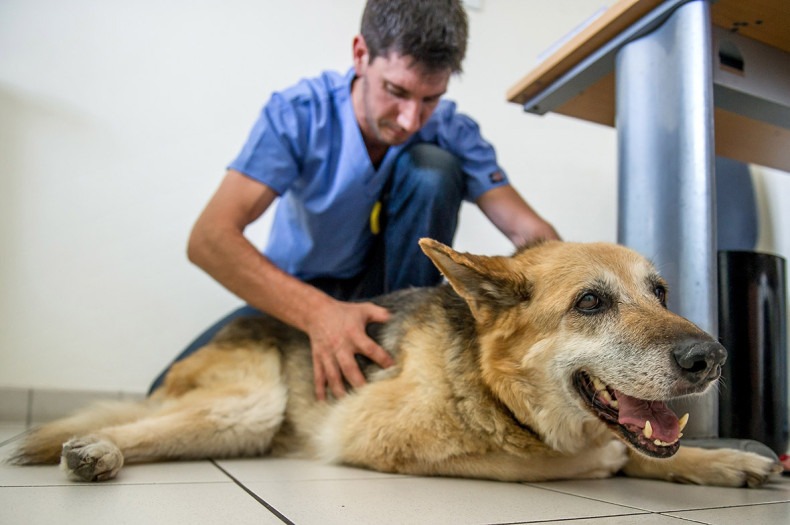 Dog owners have been warned to be aware of a deadly skin disease that is becoming a growing phenomenon in the UK. The Alabama Rot has spread to 16 counties in England over the last two years and although it remains rare, the disease has quadrupled in the UK.
On 16 May, vets urged dog owners to take extra precaution to stop the disease from spreading further. Dogs who are taken for longer walks in the countryside during the warm weather are believed to be at extra risk.
Huw Stacey, head of clinical services at Vets4Pets, told ITV: "The concern among vets in the UK is that unlike the Alabama Rot that affected greyhounds in America, the disease in the UK does not seem to target any specific breed, age, sex or weight of dog. Any dog owners who think their pet has Alabama Rot symptoms should contact their nearest vet immediately."
IBTimes UK rounds up everything you need to know about the skin disease and how to spot the symptoms.
What is Alabama Rot?
Alabama Rot, also known as Cutaneous and Renal Glomerular Vasculopathy (CRGV) is a skin condition that can be fatal in dogs. If the condition is not spotted early enough, it can lead to sudden kidney failure.
The disease was first spotted among greyhounds in the United States in the 1980s. The first case was reported in the UK in November 2012, with an outbreak in England reported in January 2014. However, in the UK, a wide range of breeds appear to be getting infected by the skin condition.
Although the cause of the disease remains unknown, some believe that it is contracted through a rare form toxins in the bacteria E.Coli.
What are the symptoms?
According to Vets4Pets, there are a number of symptoms that occur in dogs who may have contracted Alabama Rot. The most common one is skin lesions, which appear like a swelling or a patch of red skin similar to an ulcer. Skin lesions commonly appear on dogs' faces, mouth, abdomens, and sometimes on their legs. Sore skin below the elbow or knee could also be a sign of Alabama Rot.
Within 2-7 days, more severe signs of the skin disease begin to surface. Dogs typically suffer from vomiting, reduced hunger, unusual tiredness and then suffer from kidney failure.
How can you take precaution against it?
The disease is thought to be contracted through the dogs' paws and legs during muddy walks. Therefore, Vets4Pets advises dog owners to wash woodland mud off their dogs as soon as the walk is over.
However, a spokesperson for the organsiation said: "As the cause of CRGV is still unknown, there is no known way to prevent your dog from contracting the disease, although there have been cases of closely associated dogs becoming affected."