Former French Prime Minister Alain Juppé has ruled himself out as a possible candidate in the French presidential elections as his Republican rival, right-wing candidate Francois Fillon vows to fight on despite an ongoing investigation into his alleged misuse of public funds.
Paris' political rumour mill had touted Juppé as a possible replacement for Fillon at the head of the Republican Party after Fillon announced he had been summoned by magistrates to answer questions on regarding claims he employed his family members in "fake jobs".
Following the step up in investigations dozens of Republican lawmakers and Fillon's own spokesman have abandoned the candidate. Fillon had previously said he would resign his position if he was placed under formal investigation.
However, once again after losing the Republican primary, Juppé has ruled himself out of the presidential race.
"Last week, I received many calls asking me to take over," Juppé said. "I do not intend to engage in partisan bargaining or bargaining for positions. I am therefore not in a position today to carry out the necessary rallying around a unifying project, which is why I confirm, once and for all, that I will not be a candidate for the presidency of the Republic. It's too late," he added.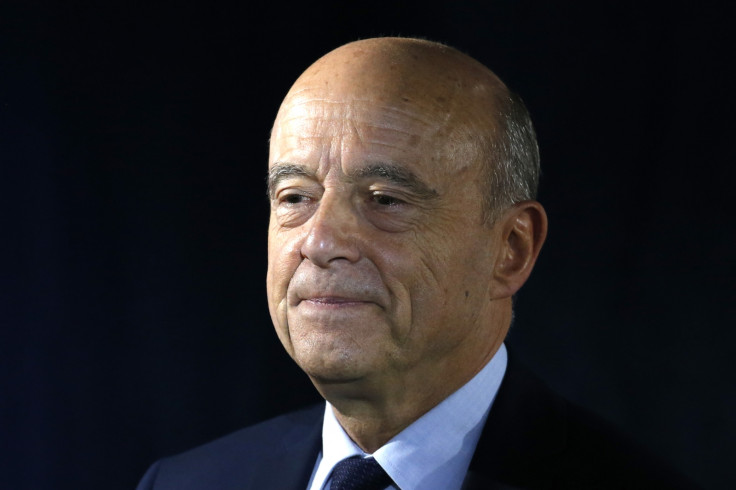 The French want a renewal. I do not embody it" Juppé said. "I repeat, for me it is too late, but it is not too late for France, it is never too late for France. The country is experiencing a crisis of confidence but also has the capacity of recover," he added.
The weekly satirical newspaper Le Canard Enchainé has published a series of stories on Fillon and his family since January – alleging that his wife Penelope was paid €875,000 (£746,000) as a legislative aid.
Testimony from a number of former employees in Fillon's office, as well as Penelope's own answers given in previous interviews, have been given as evidence that she never worked for her husband and essentially was paid for a "fake" job.
The couple's two children also reportedly earned €84,000 between them from 2005 to 2007. Fillon has maintained he is the target of a witch-hunt but has apologised for involving his family in his political work.
The fresh investigation comes as polls show centrist Emmanuel Macron has leaped ahead of Fillon and is now the most likely to face Marine Le Pen in the second round of presidential elections in May.