Alan Hansen has argued that Chelsea are in danger of becoming like Arsenal in their style of play, with a solid attacking line-up not being adequately backed up by a strong defence as the side faltered to West Brom at the weekend.
The Blues suffered a shock 2-1 loss at the hands of Steve Clarke's men on Saturday afternoon, and with a big week coming up in both the Champions League and the Premier League, the club will be looking to bounce back quickly.
Arsenal are known for their attractive style of play, but the side have now gone seven seasons without a trophy, and their struggles at the back have been widely documented over recent seasons as they look to have lost the title fight in this campaign already.
And Hansen believes that with facing Juventus and Manchester City in the next week, Chelsea need to do everything possible to show that they're not going down the same road as Arsenal defensively, with the opposite being the reason they finished last season so successfully.
"At the moment, Chelsea are more like the Arsenal team of recent seasons - great on the ball in an attacking sense, but lacking the defensive mindset to win it back," he said in the Telegraph.
"As we all know, Arsenal won nothing with that approach other than admirers for the quality of their football.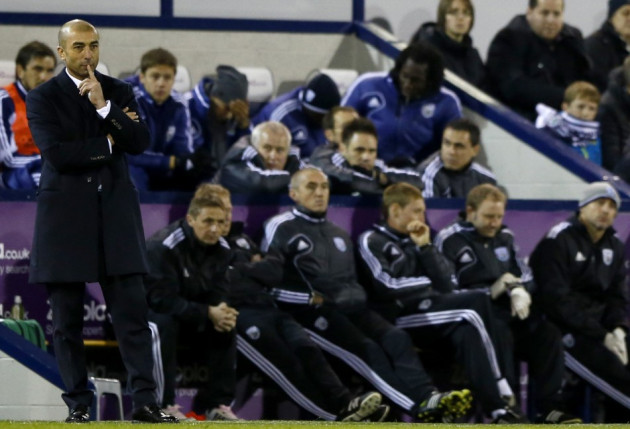 "That is all well and good, but it is all about winning trophies rather than admirers and Chelsea will not want to go the same way as Arsenal.
"Against West Bromwich Albion on Saturday, Di Matteo left Juan Mata and Oscar out of the starting line-up, so you would assume that he is saving the pair for the game against Juventus in Turin on Tuesday.
"If that is the case, the likes of Ramires, Mikel and the Chelsea back four have to be strong defensively.
"And certainly, if Chelsea are still in the game in the final 20 minutes, somebody has to tell Ramires to sit back and not leave his team exposed to three-on-three or four-on-four at the back.
"It is crunch time this week, in Europe and domestically, so Chelsea and Di Matteo have to get it right."
Chelsea are currently second in Group E in the Champions League, but a loss to Juventus would take the team to third with just one game to play.
Meanwhile, in the league, the west London side are currently third, and are four points shy of top spot.