Alan Hansen: Ferguson Would Not Tolerate Poisonous Italian
Former Liverpool legend Alan Hansen has implored Roberto Mancini to look toward the example of Manchester United boss Sir Alex Ferguson and sell Mario Balotelli at the end of the season.
Balotelli was at the heart of City's dramatic late fight back against Sunderland on Saturday. Trailing 3-1 with six minutes left, Balotelli and then Aleksandr Kolarov fired home to rescue a point for City as they lost their 100 per cent home record.
The Italian striker was irrepressible in the final 20 minutes, demonstrating the sort of pace, power and intelligence that he has demonstrated in flashes this season. But an angry exchange with Kolarov on 65 minutes highlighted his ability to be a damaging distraction for Manchester City. And former Liverpool star Hansen believes Mancini should sell the Italian if he hopes to compete with Manchester United next season.
"If Manchester City really are prepared to sell Mario Balotelli this summer, then it would absolutely be the right thing to do," Hansen told the Telegraph.
"If he performed like [Barcelona's] Lionel Messi, [Real Madrid's] Cristiano Ronaldo or even [Manchester United's] Wayne Rooney, then the players would hold up their hands and let him get away with it. But Balotelli is not a world-beater, he is certainly not playing well at the moment and he is a huge distraction.
"Sir Alex Ferguson is a master of creating unity within his squad at Manchester United and you know straight away that he would not put up with Balotelli. Mancini has handled it badly because most top managers would identify a problem and get rid of the cause. Jose Mourinho, at Inter Milan, made it clear that he had no time for Balotelli.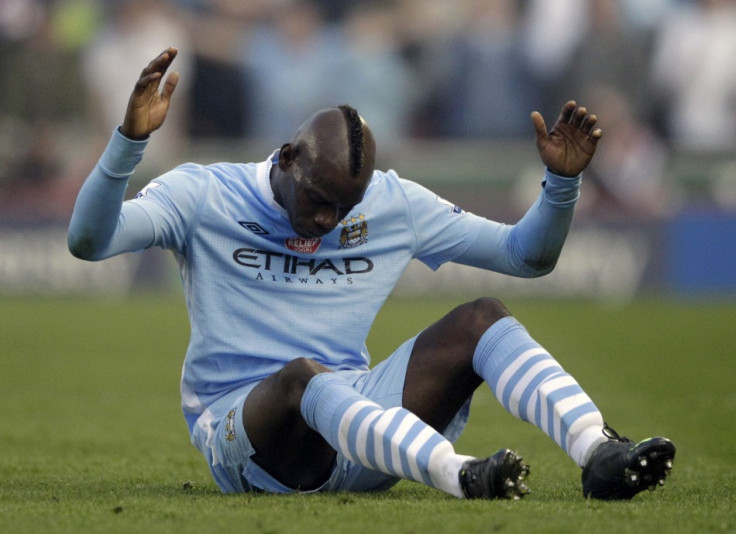 Hansen has an old-timer's disdain for the present but his comments point to the outsized role Balotelli plays in the current Manchester City squad. Mancini admitted on Friday that he does not trust the Italian but acknowledged he would continue to play the inscrutable frontman as long as kept finding the back of the net.
"No, I don't trust Mario. No-one trusts Mario," Mancini told BBC Sport in the wake of a training ground bust-up between the pair last week. "He is a top player. He can do everything. But trust him? Never."
And Mancini remains adamant rivals Manchester United will drop points in the final eight games of the Premier League title race. After City's 3-3 draw on Saturday, United can move five points clear at the top if they win at Blackburn on Monday.
"I think on Monday United will probably do a draw," said Mancini. "Eight games is enough to do two draws. United can arrive in a difficult moment.
"Until we have a point to win this league we will try 100%."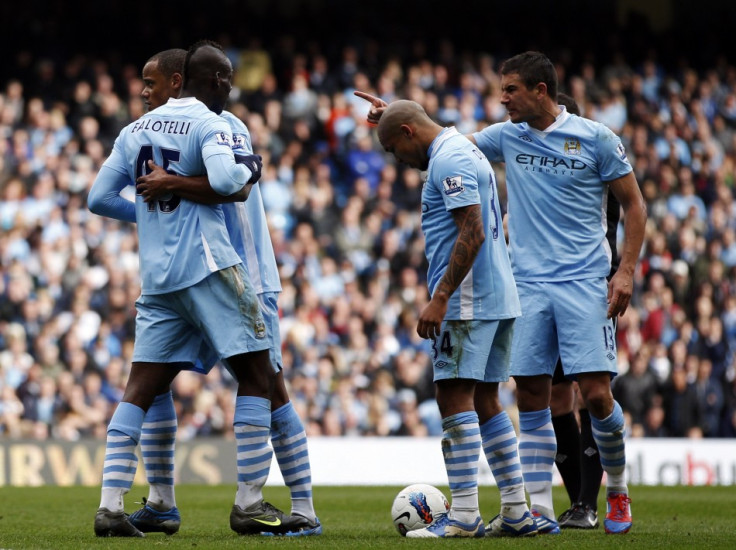 Whether they can overhaul Manchester United or not, Hansen is certain Balotelli's behaviour has had an indelible effect on the outcome of this season's title race. The nature of the modern game means Mancini will struggle to keep his job if City do not win the title and, should that be the case, his enigmatic frontman will be at least partly responsible.
"You don't need 'characters' when you are challenging for major honours, especially those like Balotelli who seem to want only to seek out confrontation with referees, opponents and even team-mates," added Hansen.
"Suggesting that the striker may ultimately cost Mancini his job as Manchester City is probably taking things too far, but distractions lead to problems in the dressing room and, if City don't win the title, the nature of modern football is that Mancini will struggle to keep his job. If that proves to be the case, Balotelli will be culpable to some extent."
© Copyright IBTimes 2023. All rights reserved.