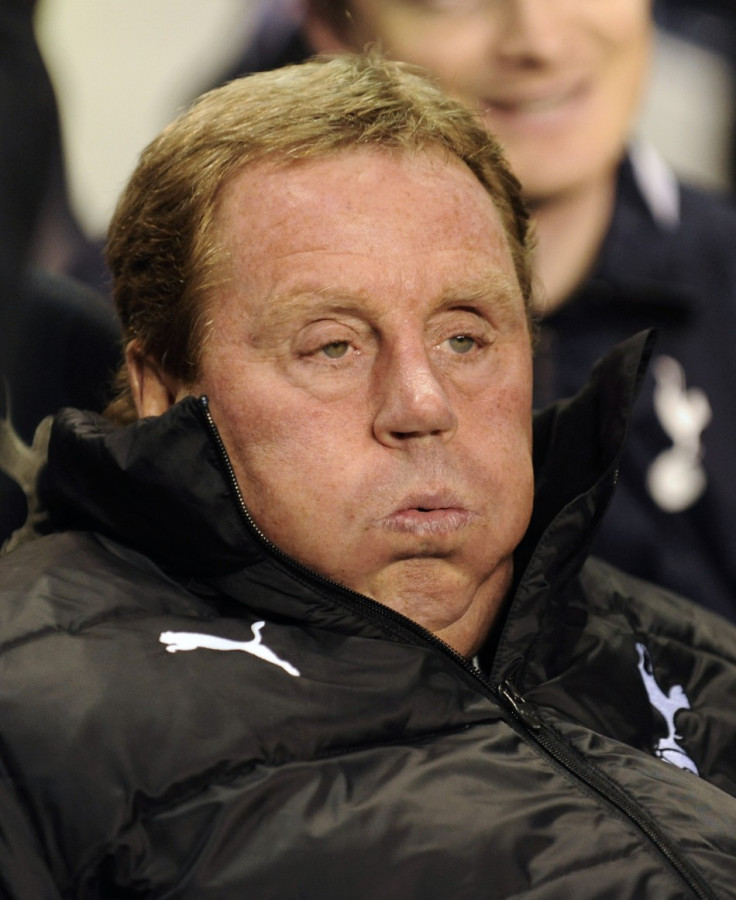 Alan Hansen believes Tottenham are now out of the Premier League title race following their 3-2 defeat to Manchester City on Sunday.
The Match of the Day pundit suggests defending champions Manchester United and their bitter rivals Manchester City are the only two clubs which can win the league this season despite still only being in January.
Tottenham lost 3-2 at the Etihad Stadium at the weekend in a controversial match eventually consolidated Manchester City's lead and increased it over Spurs to eight points.
Hansen believes Tottenham are "clear favourites to finish third" and intimates if Harry Redknapp remains in charge at White Hart Lane and they retain some of their best players, then there promises to be further opportunities for title challenges.
"As harsh as it may sound, their hopes of winning the league this season have gone because of their failure to make more of what has been a defining week in their campaign." Hansen told The Daily Telegraph.
"Every season has defining moments and Tottenham's might just have been the one minute at the Etihad Stadium when they could have scored a winner, but ended up conceding a goal that left them with nothing.
"But this last week has really been crunch time for Spurs and, although their fight back at City after going two goals down was impressive, ultimately they failed to deliver when the pressure was on.
"As a result, Tottenham Hotspur are now eight points behind Manchester City, five adrift of Manchester United and, simply, out of the title race.
Although Hansen believes their Premier League title aspirations this season are over, he suggests a third place finish and therefore Champions League football next season would represent good progress and afford them an opportunity to have another crack at the league title next season.
"Tottenham had a chance of competing for the title this season, but that has now gone, yet they are clear favourites to finish third and claim Champions League qualification, so that means they have made progress following the highs of last season's Champions League campaign." Hansen continued.
"When you are chasing a title, it is all about finishing first, however, and that has proved to be beyond Tottenham. Yes, they could have won at City had Jermain Defoe converted Gareth Bale's injury-time inviting cross, but you cannot overlook the fact that their big players did not turn up in the first 60 minutes.
"If Tottenham build on what they have, however, then there is no reason why history will say this was their best chance to win the league - they can still challenge in future years. They do not need superstars to transform them into potential champions because they already have those in Bale and Luka Modric."
Although the likes of Bale and Modric offer Spurs undoubted star quality, Hansen believes they now require players with the tenacity and title knowhow to help Tottenham win the Premier League.
"What they have to do now is identify the players who can improve their squad and be relied upon to make a difference when things aren't going to plan," he said, "players who can give them the reliability when the big stars aren't doing it.
"They are not easy to find, but they somehow managed to buy Bale and Modric for 'two and six' and the pair of those are now worth more than £40 million each. If Spurs can keep those two and hold on to Redknapp as manager, then they are capable of challenging again next season.
"They will benefit from the experience of this campaign and be stronger and better for it, but losing Harry, perhaps to the England job, would be a major downside."
In the aftermath of their loss, Tottenham boss Harry Redknapp was incensed that referee Howard Webb failed to send off Mario Balotelli for an alleged stamp on Scott Parker. The Italian subsequently won and scored the penalty and the Spurs manager was evidently at a loss to explain how the challenge went unpunished.
"I'm the last person to talk about getting people sent off but it's blatantly obvious if you see that. He reacts like that at times to challenges. Scott has a lovely cut on his head. I'm not sure if he's had stitches, but that's how it goes sometimes." The Tottenham manager told The Guardian.
"I'm surprised he [the linesman] hasn't seen it. The first [stamp] could be an accident, but the second one? He's backheeled him straight in the head. I don't like talking about people kicking players in the head but when you see that, it's wrong.
The Tottenham chief said: "Whether he gets sent off or whatever, it's wrong and I don't like seeing people react like that to a challenge."