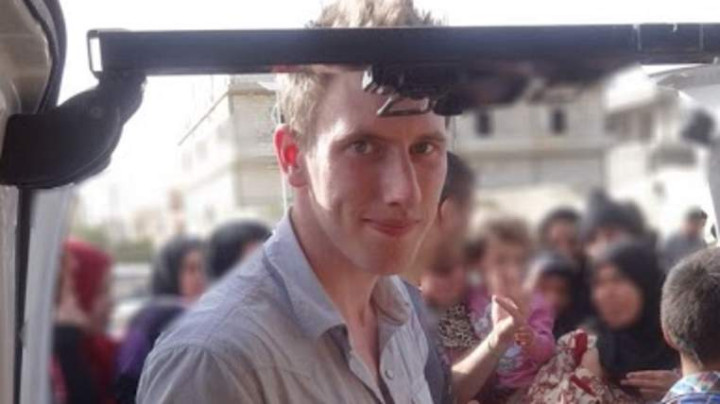 In the latest ISIS beheading video to shock the world, the militant group have paraded a US hostage named Peter Kassig, who they claim will be their next victim.
Mr Kassig is a former US soldier in his mid-20s who served in Iraq in April-July 2007.
He held the rank of Private First Class and was medically discharged in September 2007.
He went to Syria to volunteer in hospitals in Lebanon and later, moved by the plight of the people he met, Mr Kassig set up his own charity, the Special Emergency Response and Assistance, to deliver aid to Syrians with what he described as an "acute and immediate need."
The group transported blankets, cooking materials and fuel and food to parts of north Syria where it was needed most, paying little heed to their own safety in the dangerous conditions.
In a interview with TIME magazine in January 2013 he explained how he was personally moved to take decisive action to help the Syrian people he met in refugee camps on the border.
"I did not meet a single man woman or child who could muster a smile and a message of strength and hope that was nothing short of earth-shatteringly humbling," he said.
In June 2012, he spoke of his motivation to go to war-torn Lebanon to provide humanitarian relief saying: "The way I saw it, I didn't have a choice. This is what I was put here to do. I guess I am just a hopeless romantic, and I am an idealist, and I believe in hopeless causes."
President Obama has condemned the latest killing of British Aid Worker Alan Henning, while British MPS and local community leaders have expressed their shock and dismay at the brutal killing of the Manchester taxi driver.
ISIS has previously killed two American journalists James Foley and Steven Sotloff.