President Barack Obama has released a statement condemning the murder of British taxi Driver Alan Henning.
A video showing the aid worker being beheaded by an Islamic State militant was released today (3 October)
In a statement Obama said: "The United States strongly condemns the brutal murder of United Kingdom citizen Alan Henning by the terrorist group ISIL. Mr. Henning worked to help improve the lives of the Syrian people and his death is a great loss for them, for his family and the people of the United Kingdom.
"Standing together with our UK friends and allies, we will work to bring the perpetrators of Alan's murder - as well as the murders of Jim Foley, Steven Sotloff and David Haines - to justice. Standing together with a broad coalition of allies and partners, we will continue taking decisive action to degrade and ultimately destroy ISIL."
In the UK British politicians and community leaders have been united in their condemnation of the latest brutal murder by ISIL.
Writing on Twitter British Prime Minister David Cameron said: "The brutal murder of Alan Henning by ISISL shows just how barbaric these terrorists are. My thoughts are with his wife and their children."
Deputy Prime Minister Nick Clegg tweeted: "Barbaric actions of ISIL are held in complete contempt. We are resolved to defeat this evil."
Respect Party MP George Galloway described the killing as "a depraved Satanic act committed by devils in human form".
Labour's Pat McFadden said it was the "senseless killing of an innocent man. An attack on humanity."
Labour's Fiona Mactaggart, who last week did not vote to join US-led air strikes in Iraq, said she now questioned her decision.
"The vile murderers of ISIL make me almost wish I voted to bomb in Iraq last week. I want to avenge the death of Alan Hemming. I despise them," she said.
Liberal Democrat party president Tim Farron paid tribute to Henning saying: "Alan Henning should be remembered for what he was - a kind hearted, selfless man who wanted to help others."
The brutal murder of Alan Henning by ISIL shows just how barbaric these terrorists are. My thoughts are with his wife and their children.

— David Cameron (@David_Cameron) October 3, 2014
British Muslims were also vocal in their condemnation of the murder describing the beheading as a "despicable and offensive act" which showed IS had "no regard for Islam".
Dr Shuja Shafi, Secretary General of the Muslim Council of Britain, said: "Alan was a friend of Muslims, and he will be mourned by Muslims. Alan Henning's murderers have clearly gone against that spirit of Islam. Our thoughts and prayers go out to his family."
Former senior government adviser on tackling radicalisation and extremism, Farooq Siddique expressed his shock and dismay at the killing.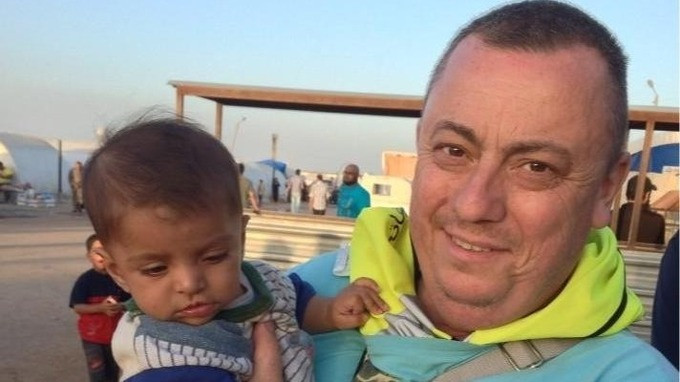 "I'm lost for words, forget the fact that I am a Muslim. This gentleman, a human being, I genuinely expected him to be released. I did not think this would be committed. I did not think they would carry out their threats Just from a symbol of humanity point of view, the man is clearly innocent and clearly on a humanitarian mission."
Mr Henning was previously seen at the end of a video released last month following the beheading of fellow British captive David Haines.
Last month, Mr Henning's wife Barbara renewed calls for his release.