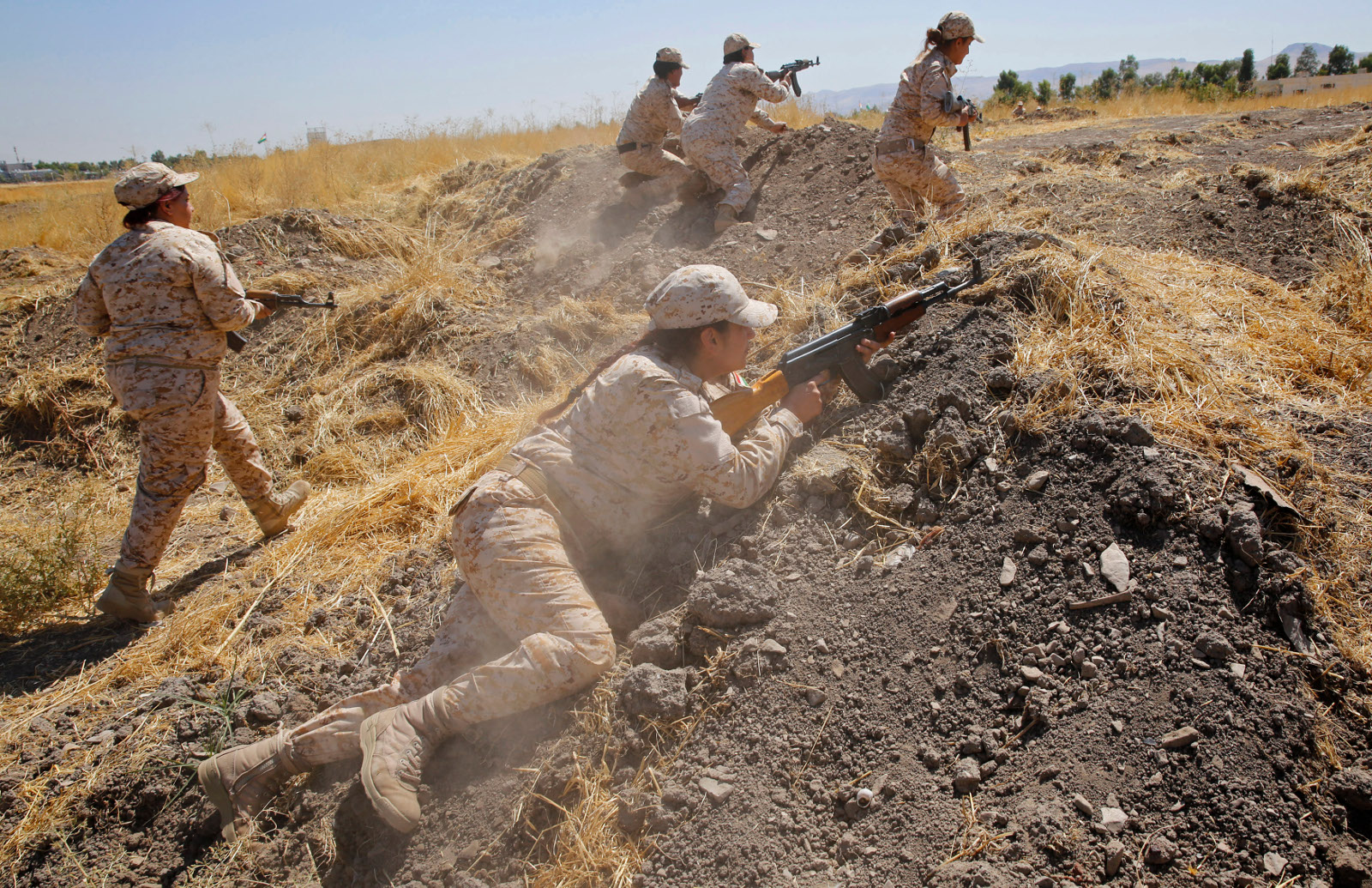 Militants of the Islamic State (also known as Isis) have beheaded seven men and three women in a Syrian Kurdish area west of Kobani, where a key battle between Kurdish forces and jihadists is being fought.
The London-based Syrian Observatory for Human Rights said five Kurdish fighters of which three were women, and four Syrian Arab rebels were killed along with a Kurdish male civilian in a town 14km (8mi) west of Kobani.
The monitoring group said it did not know the reasons behind the beheadings, but told Reuters that Isis "wants to scare people".
The development came as Isis forces are closing in on Kobani, according to Mustafa Denktas, a member of the mayoral council of the Turkish border town of Suruc. He told Bloomberg News that jihadists are "two to three kilometres away from the southeastern tip of Kobani".
US-led coalition warplanes bombed militant positions near the Syrian town, also known as Ayn al-Arab. The Sunni militants launched an attack to take Kobani, which is predominantly Kurdish, causing thousands of civilians to flee their homes into Turkey.