Alberto Aquilani future at Liverpool will be decided this week, according to the player's agent Franco Zavaglia.
The Italian international has endured a torrid career at Anfield, having been sent out on loan to Juventus and AC Milan during the past two seasons.
After failing to activate a clause in his contract while at Milan, which would have seen him move to the San Siro, Aquilani is now waiting on a decision from new Liverpool boss Brendan Rodgers on where his future lies.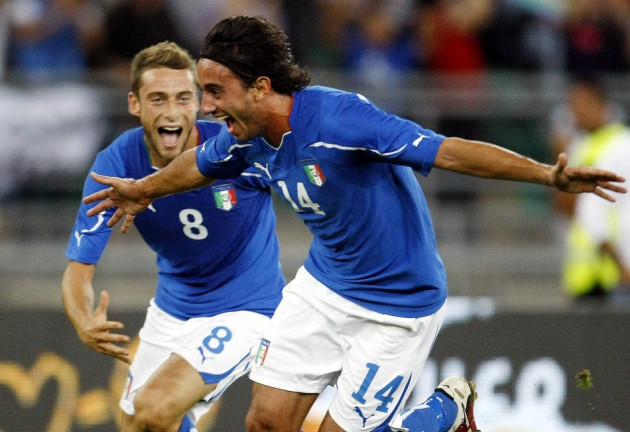 "We had a meeting with English executives but for the time being, nothing has emerged," Zavaglia told www.ilsussidiario.net.
"We expect a response from Liverpool which should arrive within the week."
Zavaglia added: "There is absolutely no possibility that Aquilani can become a free agent in order to then decide what to do.
"I don't know if he wants to stay at Milan, we shall see. We just have to wait and see what happens and what Liverpool decides."
Aquilani has failed to make a significant impact during his three-year career at the club.
His debut season, as he replaced the sold Xabi Alonso, was littered with injury and lack of form, in Rafa Benitez's final season with The Reds.
Under Roy Hodgson Aquilani was sent on loan to Juventus where he scored two goals in 31 starts for the Old Lady.
However, the 27-year-old was unable to agree a permanent deal with the Serie A side and therefore retuned to Liverpool, then managed by Kenny Dalglish.
Another loan deal followed, at Milan, while a clause in his contract stated should he make 25 appearances during the season he would be free to make a move to the Rossonari.
However, after making 31 appearances in all competitions, Aquilani hasn't been able to complete a move to Milan and instead will return to Merseyside to learn his fate in a side led by the fourth different manager of his tenure.
Rodgers has already allowed Dirk Kuyt to leave the club for Fenerbahce, but has recalled Joe Cole from his loan spell at Lille.