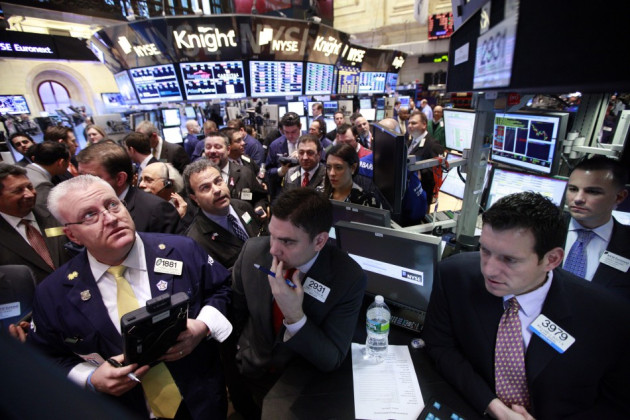 Alcoa (NYSE:AA) stock soared by over five percent in after hours trading as the Dow Component and largest US aluminium producer reported an unexpected profit in its first quarter earnings results.
It is the first major New York Stock Exchange-listed company to do so for the year, giving an early indication of US companies' performances at the start of 2012, giving a positive outlook for the rest of the market.
Analysts were expecting poor numbers from Alcoa, amid weakening aluminium demand and rising costs, and though net income was down significantly on the year the company still turned out a profit despite predicitons of a loss.
"Performance rebounded strongly this quarter due to our proactive cash sustainability actions, our relentless focus on profitable growth, and stabilizing markets," Klaus Kleinfeld, Alcoa chairman and chief executive, said.
"We are successfully executing on our aggressive strategy to move down the cost curve in our upstream businesses, and drive to record profitability in our midstream and downstream businesses. Challenges remain in this economy, but we approach them better prepared than ever before."
Net profit for the first quarter was $94m (£59.1m), compared with $308m in the first quarter of 2011.
The results give the first real indication of how major US companies performed at the start of 2012. Aluminium has a variety of applications, from transport and retail to construction. As 79 percent of Alcoa's total sales are in US and European markets, its results could give a sign of what is happening across the Atlantic.
Heavy aluminium production in China is dampening aluminium prices, as the state-owned industry continues to outstrip demand with supply to sustain employment levels.
This surplus has seen the metal's price plunge by 22 percent in a year.
Alcoa has said it will cut back on production to address the market being oversupplied.
Around 12 percent of its smelting operations will be scaled back across the globe as a result.
As well as declining prices fuelled by increasing output, Alcoa has been hit by rising fuel costs, as the price of oil soars ever higher.
A barrel of Brent crude now costs around the $125 mark and is expected to go even higher in 2012.
The ongoing eurozone sovereign debt crisis continues to mire one of Alcoa's biggest markets.
Manufacturing is in decline across Europe, which accounts for around 27 percent of Alcoa's total sales.
Latest eurozone purchasing managers index data, which is the most up-to-date indicator of economic performance, showed that the single currency area is likely to be in recession.
For the final quarter of 2011, Alcoa announced a loss of $193m (£121.9m).