Ajax defender Toby Alderweireld is refusing to consider his immediate future until after Belgium's World Cup qualifier against Serbia.
The unbeaten Belgians can take another giant stride towards qualification for next summer's World Cup in Brazil with victory over Serbia, who occupy third place, nine points adrift of the group leaders.
The 24 year old has been linked with a move to Liverpool but he denied in April that an agreement was in place to join The Reds this summer
And on the eve of a crucial World Cup qualifier for his country, Alderweireld is refusing to become distracted by speculation regarding his future, claiming he will only refocus on the summer transfer window after the game.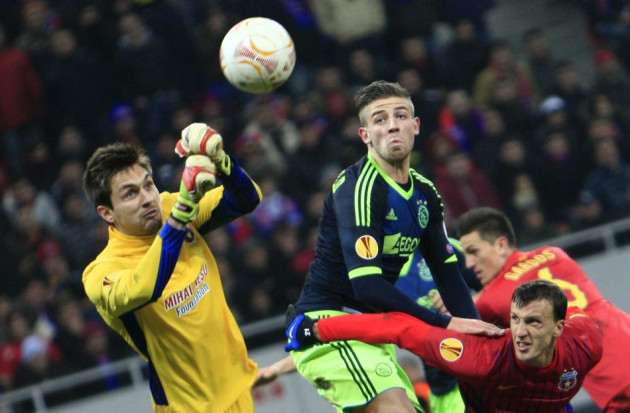 "My father is looking into it, until Saturday I don't want to hear anything about it," he explained to belgiumsoccer.be.
"Look, you know how many players in this (Belgium) squad are looking for a transfer, but everyone has placed that in the waiting room until after the game against Serbia.
"That is so important and we have to do everything to take it. My focus right now is not on a transfer.
"You have to be with my father and agent. They know it, but I have asked them not to communicate it to me. I want to focus on Friday."
"Looking at the path they made, that is also the path I want to follow. Besides that, if no good clubs show up I will remain another year at Ajax," he added. "Then I'll be the same as when Vertonghen left.
"As I mentioned before, I won't move to a club where they already have seven or eight central defenders.
"The Premier League is indeed the most fantastic league in Europe, but we shall see."
With Jamie Carragher having retired at the end of the season and questions still remaining over the long-term future of Martin Skrtel and Sebastian Coates, Liverpool may still seek additional defensive resources before the end of the summer.
Kolo Toure has been signed on a free transfer from Manchester City but Brendan Rodgers will be keen to breathe new life into his Liverpool defence and bring in individuals to suit his footballing philosophy.