The Bank Holiday weekend BBQ is looking a lot more luxurious now thanks to supermarket Aldi.
The German food store is offering up the normally extortionately priced Wagyu steak for just £4.99, less than a regular steak in Waitrose.
With prices of Wagyu at top London restaurants being set at up to £140, the Aldi Specially Selected Wagyu Rump Beef Steak is 8oz of absolute bargain that follows on from the extremely popular Wagyu Rib Eye and Sirloin steaks that were on sale for £7.29. The brand is also offering up Specially Selected Wagyu Beef Burgers, of which over 3,000 were sold every hour over the UK while in stock.
While Wagyu beef can originate from many locations it is very popular in Japan with areas like Kobe selling some of the most expensive in the world. The cattle is specially selected for its distinctive marbled fat, that is extremely flavour-rich.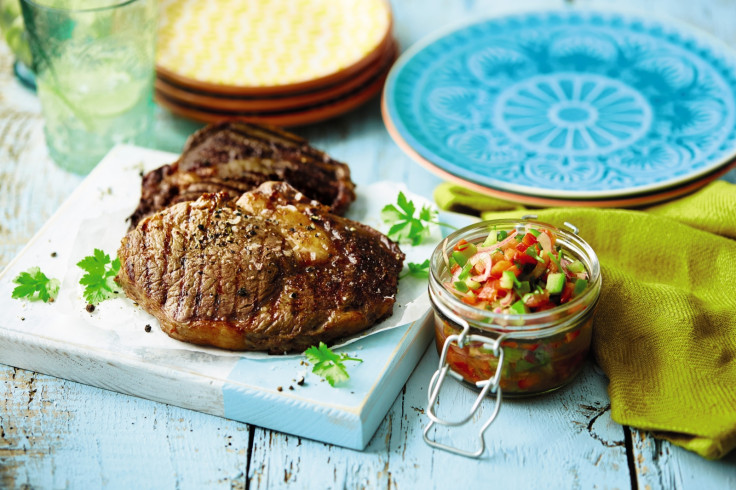 There are many worldwide spots for Wagyu cattle now and Aldi note that its beef comes from cows that are bred and 100% grass-fed on open pastures in New Zealand.
Tony Baines, Joint Managing Director of Corporate Buying at Aldi, said: "Wagyu beef has proven very successful with our customers and we are delighted to offer Wagyu Rump Steaks for under £5."
You will have to be quick to pick up the low-priced luxuries though as demand is expected to be unprecedented when the steaks go on sale, throughout the UK, from Thursday 25 August. Also, if you're planning on stocking up for the freezer, think again as Aldi have put a limit of two steaks per purchase to make sure as many people as possible get to sample the Bank Holiday treat.