Aldridge: Spaniard is Attractive Option but FSG Face Tough Task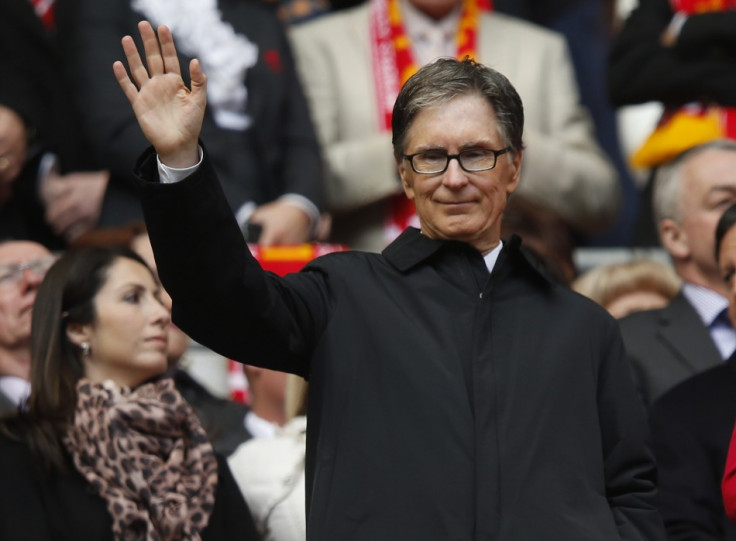 John Aldridge has cautioned Liverpool's owners, Fenway Sports Group, that they face an uphill task to replace Kenny Dalglish at Anfield.
Six days after the Scot was sacked by principal owner John W. Henry and chairman Tom Warner, Liverpool are no closer to bringing in a new manager - with a number of viable candidates already ruling themselves out of the race.
Ajax boss Frank de Boer became the third candidate to rule himself out of discussions for the vacant Liverpool manager's role, after Swansea's Brendan Rodgers and Borussia Dortmund's Jurgen Kopp both turned down approaches.
And Aldridge believes the Liverpool owners face a difficult task to find a young manager with the potential to lead the club back into the Champions League.
"It doesn't send out the right message seeing three managers already say they don't want to be considered, but they weren't actually offered it," Aldridge told the Liverpool Echo.
"Fans are concerned because there are a lot of changes being made at the club. The owners are in America; they aren't football people and have admitted they are learning along the way.
"We just have to hope the people who are advising them know what they are talking about. MD Ian Ayre has been around football a long time and his input will be influential.
"I really don't envy the owners making this decision. It's a difficult one. The fans don't agree on who they want and whoever the owners go for it's going to be a risk"
Reports in the Telegraph on Tuesday morning suggest former England boss Fabio Capello has emerged as a serious contender to become the next Liverpool manager, and Aldridge said he would welcome a candidate with European pedigree.
"If they want experience then I'd like to see Guus Hiddink or Martin O'Neill get it," Aldridge said. "But Hiddink has only recently started a job in Russia and O'Neill hasn't been at Sunderland long."
Liverpool interviewed Wigan manager Roberto Martinez on Sunday as they make their way through a list of up to 12 candidates, but Aldridge warned the Spaniard lacked the experience of managing a top Premier League side.
"I can see the attraction of Martinez," added Aldridge. "He's a smashing coach, handles himself very well with the media, got Wigan playing football the right way and did brilliantly to keep them in the Premier League. But then it's a different kettle of fish taking over at a club the size of Liverpool."
Former Chelsea manager Andre Villas-Boas has emerged as the apparent frontrunner for the role but at the Portuguese Cup final on Sunday between Academica and Sporting, he told local media (as reported by the Telegraph): "I'm still choosing the right project and that decision will take the necessary time."
And Aldridge insists Villas-Boas will think long and hard before accepting the Anfield hot-seat, armed with the knowledge that his next move could define his managerial career.
"As for Villas-Boas, there are question marks about him," said Aldridge. "He arrived at Chelsea with such a big reputation after what he did at Porto but everyone got turned off with the way things went for him there.
"He struggled to handle their big name players. It's always a gamble when you change the manager but this time it's a really difficult one because no-one really sticks out."
© Copyright IBTimes 2023. All rights reserved.