Sir Alex Ferguson will reportedly announce his retirement before the end of this week, ending his 26-year reign in charge at Manchester United.
The Telegraph claims the Scot is giving serious consideration to ending his epic tenure as the Red Devils manager at the end of this season. The 71-year-old has arrived at United's Carrington training complex this morning but there is massive speculation that an announcement regarding his future will be made shortly.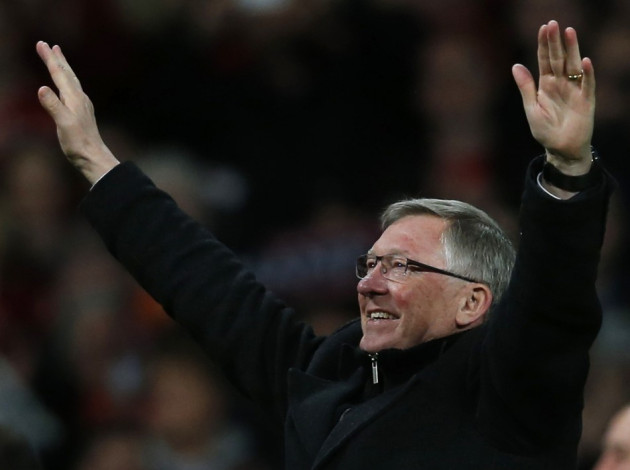 United are yet to comment on the speculation despite repeated requests from the press to confirm or deny the story, which emerged during a coaches versus players golf day at Dunham Massey on Tuesday.
According to the report, sources close to the players confirm that Ferguson could be making an announcement ahead of Sunday's game against Swansea City at Old Trafford. It is understood that an announcement could come as early as today.
Ferguson has always cited his health as the primary factor in any decision to retire. United had confirmed on Friday that the Scot would undergo hip surgery in August, two weeks before the start of the new season, which has already raised doubts over his future.
The manager recently guided United to a record 20th league title and the 13th during his reign, restoring the club's dominance in the Premier League and ensuring he has the opportunity to leave on a high.
Ferguson looked to have dismissed the prospect of stepping down this summer in his programme notes prior to last week's match against Chelsea.
"Whether I will be here to oversee another decade of success remains to be seen, but I certainly don't have any plans at the moment to walk away from what I believe will be something special and worth being around to see," the manager had said.
However, it now appears the time has come.