Alexander Litvinenko killing preys on officials' minds says ex-counterterrorism officer
Peter Clarke led the investigation into the Russian spy's death.
The chilling assassination of Russian spy Alexander Litvinenko in 2006 still has an impact top British officials to this day, the man who led the inquiry into his death has said.
Peter Clarke, a retired Scotland Yard deputy commissioner and former head of the Met's Counter Terrorism Command, was tasked with retracing the final moments of Litvinenko's life after his cup of tea was poisoned with the radioactive material polonium-210.
It was concluded that former KGB officer Andrey Lugovoy was responsible and that Russian President Vladimir Putin "probably" authorised the hit, in a report that was finalised in 2016.
Now, more than 10 years after Litvinenko's death, Clarke has revealed that the assassination which took place in the streets of London triggered a series of the government's top-level Cobra security committees and that the killing is still in officials' minds.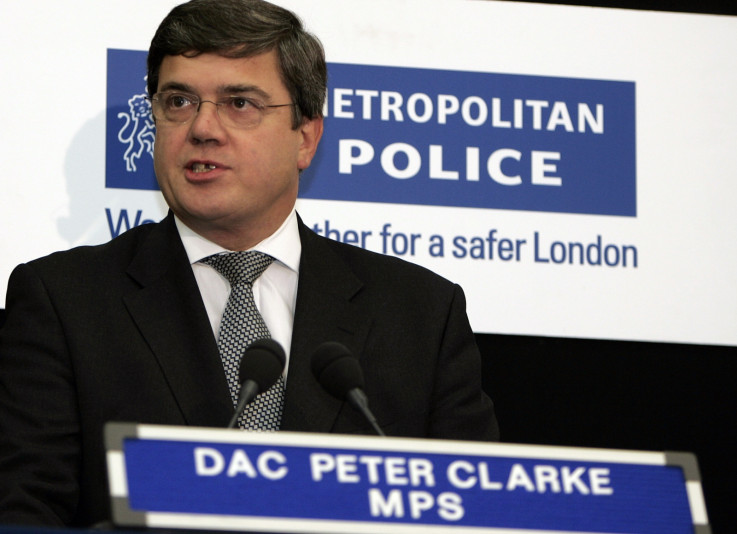 File picture of Peter Clarke, head of London police's anti-terrorist branch, speaks at a news conference in central London August 21, 2006.
Reuters
"There was a certain nervousness at the highest levels of Whitehall about what the impact on British/Russian relations could be, which of course lasts to this day," Clarke said.
"There were frequent Cobra meetings about this. It reached right across diplomacy, intelligence, health and transport.
"As time went on, lots of obstacles were put in the way of the detectives who went to Moscow. It was inevitable I suppose. The Russians kept saying they were going to co-operate but it's quite clear they had little intention of doing so."
Clarke made the comments to The Mirror ahead of a new documentary about Litvinenko's assassination titled Hunting the KGB Killer. It will air on Channel 4 at 9pm GMT on Monday (17 April).
"The men who killed Alexander Litvinenko were supported by the Russian government," added Clarke.
"This was clearly the Russian government trying to send a message out that if you cross them or criticise them you're likely to find yourself in serious difficulty.
"It was basically state-sponsored murder. If you're going to use that sort of material to kill a dissident who has criticised your regime, it's inevitably going to go very high up.
"We were never going to be able to prove who said what to whom within the Russian administration, but I think, as the public inquiry said, it probably came from Putin. That is not an unreasonable assumption."