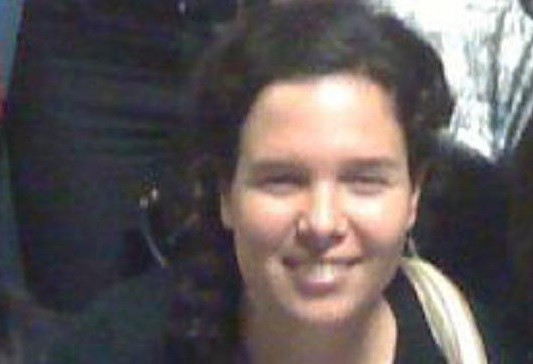 The son of a wealthy London academic faces 25 years behind bars after pleading guilty to the murder of a Czech backpacker in a frenzied attack on a Costa Rica eco farm.
Alfred Saunders, 21, stabbed 22-year-old Alexandra Drbohlavova 15 times in the face, arms and chest in her tent in 2011 before being dragged away by relatives of the farm's owner and arrested by police.
Saunders had been allowed to cross the border the day before from Nicaragua, despite Interpol issuing a warning that Saunders was wanted in connection with sex crimes, a fatal attack and may be carrying explosives.
The son of Max Saunders, an English professor at King's College London and psychoanalyst Catia Galatariotou, Saunders pleaded guilty at a private hearing in Dohar after being held on remand for 18 months.
He had been treated by NHS mental health services before being allowed to travel to China, where he studied kung fu, then to the USA and South America.
Among the few things in his possession at the time of his arrest was an SAS combat guide and an Eminem CD.
Drbohlavova, a philosophy graduate and volleyball player, was undertaking further study in Miami and was on a research trip when she was killed.
Speaking to the Mail Online, her friend Lenka Janalova, a university friend from Prague, said at the time of her death: "I can't believe this has happened. It is an absolute shock to all of us who knew her."
Costa Rican authorities said that Saunders will probably serve his sentence in a maximum security unit.
"Sasa (her nickname) was such a kind, sweet person. She was always smiling and willing to help others.
"I can only imagine the horror she must have felt when she found a man inside her tent. She was always so calm and peaceful - the horror of this is beyond words."