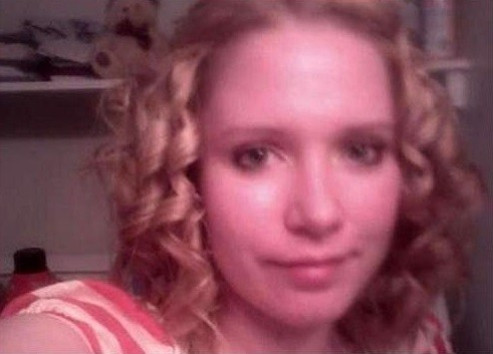 A US doctor raped and murdered a pregnant woman by injecting her with a lethal dose of heroin after she answered a personal ad he had placed on the Craiglist website, according to prosecutors in Ohio.
Dr Ali Salim, 44, denies charges of kidnapping, raping and murdering Deanna Ballman in July last year.
Ballman's body was found on the backseat of her car on a country lane a few miles from Salim's house. The day before, Ballman, 23, who was nine months pregnant with her third child, told her mother she was going to a housecleaning job.
Lawyers for Dr Salim, who was born in Pakistan and had been granted a green card to work in the US, said he had "nothing to do" with her death, and described Ballman as a prostitute who was dependent on drugs.
But Kevin Savage, a police captain in Delaware County, said there was no evidence to support the claim.
"I don't think she knew she was going to be overdosed with heroin and subsequently die, but I think she knew what she was responding to," Captain Savage said.
Ballman's family reported her missing on 31 July, telling police she had called her mother, Lori Ballman, at 3.30pm on the day she went missing.
"Deanna stated that she felt dizzy and did not feel well. Deanna then stopped talking. Lori stated a male with a foreign accent then got on the phone asking what he could do to help. The call was then lost," the missing-person's report stated.
Lori Ballman told investigators she heard the sound of a woman's voice in the background speaking another language. That woman has never been located.
She said she helped her daughter buy cleaning products the day she disappeared, but now believes the job was a cover sory.
"That's the only reason I can think she told me she was going housecleaning, because she was humiliated," Lori Ballman said.
Deanna Ballman, a supply specialist with a military police unit in Colorado, had recently returned to Ohio after separating from her husband.
Police said they had previously received several complaints about Dr Salim, who is single, from women who had answered some of the hundreds of classified ads he had placed on the site.
In April 2011, a woman reported to police that she had been "accosted" at Salim's home.
Then in December that year, Gabrielle Roush, an aspiring model, answered a advert offering $400 (£265) to let Salim paint the human digestive system on her abdomen for what he claimed was a work assignment.
Roush, accompanied by her future father-in-law, turned down the job after Salim asked that the two of them work alone together.
"He said, 'as long as you don't cause drama, you can do this for me,"' said Roush, 21, a university student in Columbus, Ohio.
And in July last year, a woman accused Salim of sexually assaulting her, again at his home, according to a police report filed a month after Ballman's death.
Salim was arrested in February following a six-month investigation. He is being held under house arrest on a $1 million bond.
The Ohio medical board has revoked his licence to practice. The trial will begin in September.