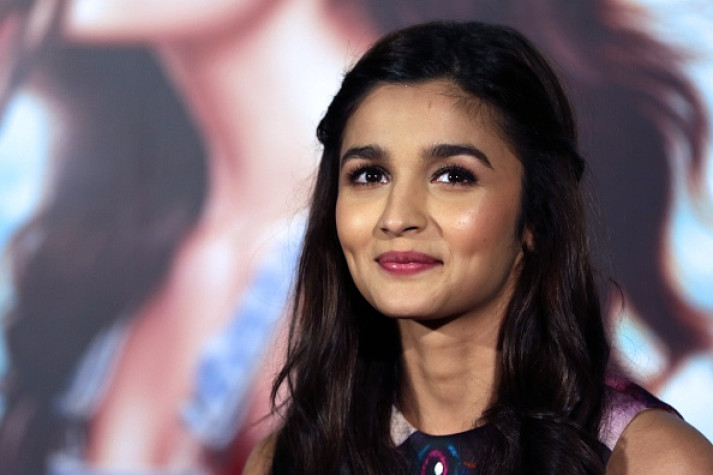 After her debut performance in the frothy high school romance Student of the Year, you might have been forgiven for dismissing Alia Bhatt as just another star kid and a protege from the school of Karan Johar, more preoccupied with looking pretty on screen than delivering a performance.
However, she silenced her critics with a visceral portrayal of a survivor of child sexual abuse in her next film Highway, proving her detractors wrong as she revealed a natural acting talent.
Forgoing the excesses of commercial cinema for gritty realism she took her histrionics to a whole other level with the path-breaking Udta Punjab, which addresses the drug epidemic in the Punjab. The film was at the centre of a censorship row, however in a victory for Indian filmmakers, it was finally released with only one cut. Udta Punjab went on to win universal acclaim for its powerful story-telling and also for the exceptional performances by its ensemble cast.
Alia Bhatt's haunting portrayal of a young hockey player, unwittingly caught in a sex- trafficking ring, left audiences and critics alike captivated and in awe at her entirely convincing performance that belies her years. Her ascent to stardom is unprecedented and its hard to believe that she is just seven films old. And still only 23.
In an interview with IBTimes UK the actress said that the cast felt vindicated by the appreciation the film received.
"I'm relieved. Very very grateful. Very confidant with the decisions that I made," she explains. "I think, eventually the choices that we made with regards to our film were justified and when you know that it was the right choice that was taken, it feels good. Its satisfying."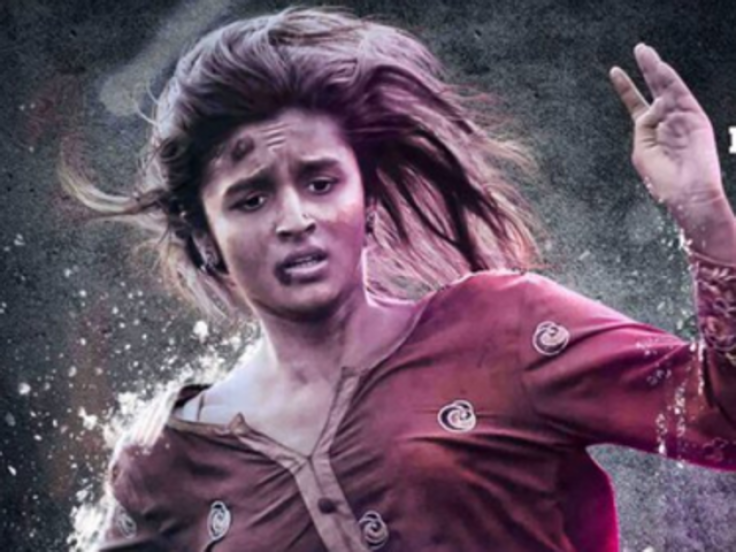 Alia explains that the role was as gruelling to enact as it was harrowing to watch, and portraying the victim of multiple rape, took its toll on her emotionally.
"That was the hardest part because I can't get into her psyche, but at least for me the best way to get into her head was to empathise. I couldn't understand what she was going through but I could empathise to understand her. I shot that film in 21days. It was the most exhausting 21 days of my life. I would come home everyday and soak my feet in hot water and salt because they say the salt takes away the tiredness of the body. I did that everyday hoping that my tiredness would disappear, thought it didn't work," she says. "It was the most tiring and challenging experiences of my life."
The authentic surroundings in which the film was shot, made it all too real to her and she is now intent on leaving the character behind.
"While I was shooting it was tough but I made sure not to take it home with me or even back to my hotel with me, because it was really disturbing. Especially because we were shooting in such real locations, especially the room that she was held captive in. There was a really weird felling. I could feel a claustrophobic feeling. I could sense the trauma she was going through. There was a line and I asked Abhishek what is she feeling and he said: "She doesn't even feel like a person." Imagine you don't even feel like a human being. That was really hard, but that's why I think I buried it there and even talking about becomes difficult because I can't relive that memory.
While Alia knew she always wanted to be an actress, she came to films with little awareness of the direction she would eventually take, but despite her rather conventional outing, it was soon clear she would forge a path all her own.
"I don't believe in planning because I like to take it as it comes, but the essential skeleton of a plan was always to be diverse and not be pigeon-holed. I wanted to be mouldable like clay because that is a mark of a good actor. Like Meryl Streep. She can play any character. So that was my aim and the plan that I ve worked by and so I've been really fortunate to get characters that were very different."
On reflection, its hardly surprising that Alia took an unconventional route when you consider her film lineage. Her father director Mahesh Bhatt played a pioneering role in bringing social realism to Indian cinema with films like Aarth and the award-winning Zakhm.
With Vijesh films reputation for highlighting political and social discord and even challenging the sexual mores of India with a slew of erotic thrillers, it becomes clear that Alia too would also challenge convention in the roles she chooses.
"I think the essence was always there. I instinctively wanted to be as gutsy and as much of a risk-taker as I am right now. My father has always made films that have been risky and I've always wanted to follow that path so my father inspires me that way and a lot of actresses inspire me Kareena, Deepika, Kangana."
She was only 18 when she made her acting debut and you might wonder how she traversed the quagmire of politics and rivalries and the male dominated Indian film industry. And while there's no doubt that few would want to mess with Mahesh Bhatt's' daughter, Alia's experience has been positive and regardless of her youth, she is regarded by her peers as an accomplished actress, with established stars clamouring to work with her.
Just a few films old and she has fulfilled an ambition to share screen space with the biggest superstar of them all Shah Rukh Khan, who she stars with in the film Dear Zindagi. And she's ecstatic about it.
"The most senior actor that I've worked with as a main lead not a character is Shah Rukh. He was really really cool. Very receptive, very welcoming of my thoughts. Very respectful, but that's just the way he is. He's a very nice person, very warm. But I had a great time. I learnt so much. I'm like a hungry lion. I'm so hungry for information, for knowledge and creatively so I'm always just grasping at any opportunity to learn.
"Its normal to be intimidated but I lost that after two shots. I learnt tonnes and tonnes. I don't think I can ever stop talking about how much I learnt from Shah Rukh. His approach to a scene is so simple. He doesn't read too much into it. He brings a lot of layers to scenes and it's a simple approach. My Mum always told me less is more which is why its so easy to connect with him on screen."
And while Alia's journey in film is just beginning, she takes inspiration from the Bollywood stars heading West. Hotly tipped to bag her first National Award for Udta Punjab, Alia has her sights on achieving Oscar glory.
"Oh yes definitely. The thing is, it's a very big aspiration. I want to break boundaries. I want to go all over," she says.
While work is all consuming, Alia has been taking some time out from her schedule. Her Instagram is littered with images from her recent travels through Europe, where she is seen hanging out with friends at a Beyonce gig and sipping cocktails in Covent Garden, just like any normal 23-year-old. After all, even a rising screen star needs to kick back sometimes.
"I do get the opportunity to be 23," she admits. "And then, it's back to work."