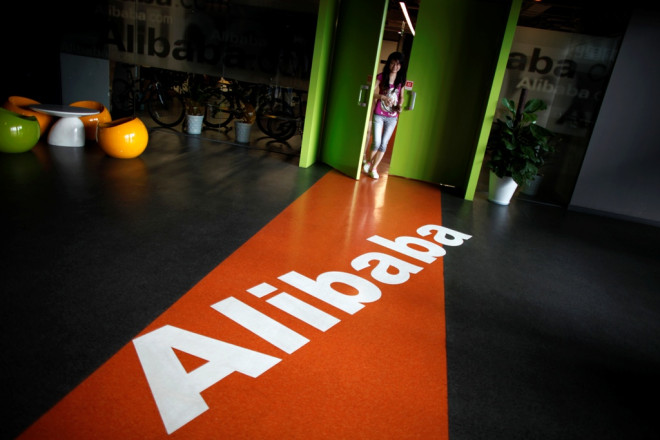 Chinese e-commerce giant Alibaba could file for an initial public offering (IPO) in the US on 21 April, according to a Reuters report.
The planned floatation, the largest US listing, could value the Chinese internet firm at as much as $120bn (£71bn, €87bn).
Alibaba could raise some $16bn through the proposed stock sale.
Another given is that Alibaba will use the proceeds of the upcoming share sale to snap up a raft of companies, in a bid to expand its mobile phone services.
Meanwhile, Templeton Emerging Markets Group boss Mark Mobius has said he is not interested in Alibaba's planned New York floatation owing to concerns about the firm's corporate governance.
Yahoo and Japanese telecoms major SoftBank own 24% and 37% of the Chinese firm, respectively.
Underwriters' Fees
Alibaba proposes to award about one-third of the fees for its floatation in the form of incentive bonuses, to wheedle better performance from underwriters, Bloomberg reported on 16 April.
The firm plans to pay at least 1.1% of the total IPO proceeds in fees, pegging the fee-pool at an estimated $200m, the report added.
Earlier in the week, Alibaba, which powers 80% of all Chinese online consumer shopping, reported a 66% surge in sales to $3.06bn for the final quarter of 2013, as compared with a year earlier.
Pre-IPO Investments
Competition is fierce in the world's largest Internet market, China, and Alibaba made several strategic investments ahead of its forthcoming IPO.
The firm in late March picked up a 10% stake in Hong Kong-listed Chinese department store operator Intime, a deal expected to provide Alibaba's e-commerce platform a brick-and-mortar extension.
Earlier in March, Alibaba paid $215m for a minority stake in mobile messaging app maker Tango.
Alibaba has also acquired a controlling stake in ChinaVision Media Group for $804m, giving it access to content including games, films and English Premier League Soccer.