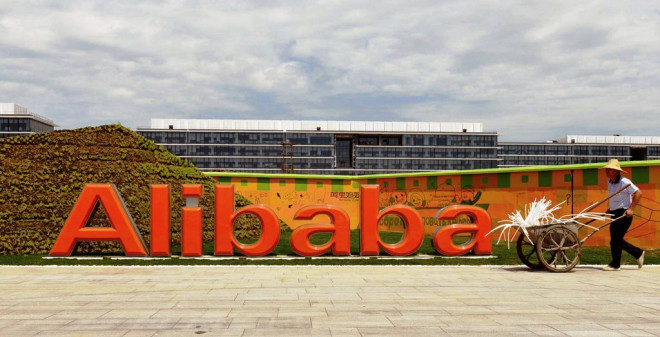 Alibaba Group, China's largest e-commerce firm, will acquire a controlling stake in ChinaVision Media Group for $804m, giving it access to content including games, films and English Premier League Soccer.
Alibaba will purchase 60% of ChinaVision's enlarged share capital at HK$0.50 apiece, a discount of about 21% to its previous stock close.
ChinaVision's stock shot up to HK$3.39 before trading at HK$2.20 as of 14:24 hrs in Hong Kong, boosting its market value to HK$18.3bn (£1.4bn, €1.7bn, $2.3bn). The benchmark Hang Seng share index shed 1.6%.
The stock was suspended on 25 February ahead of the announcement.
Competition is fierce in the world's largest Internet market. ChinaVision and Alibaba said they would establish a strategic committee to explore future opportunities in online entertainment and media-related areas, reported Reuters.
Alibaba's acquisition of TV and movie content is aimed at retaining existing users and attracting more, and comes immediately after the roll out of a mobile gaming platform this year and its Ali TV operating system in July 2013.
The agreement also comes as Alibaba prepares to float itself. The company has been valued at around $140bn, according to an average of 12 analysts' estimates.
Social media giant Tencent Holdings, which had an 8% stake in ChinaVision, would see that stake diluted to 3% after the Alibaba deal.
Goldman Sachs advised Alibaba while Reorient Financial Markets was the financial adviser to ChinaVision.
There has been news of a flurry of deals in the region's internet sector as Alibaba, Tencent and search engine Baidu seek to make inroads into each other's turf.
Earlier in the week, Tencent said it was buying a stake in China's second-largest online retailer JD.com, with the new partnership targeting Alibaba's weakness in mobile.