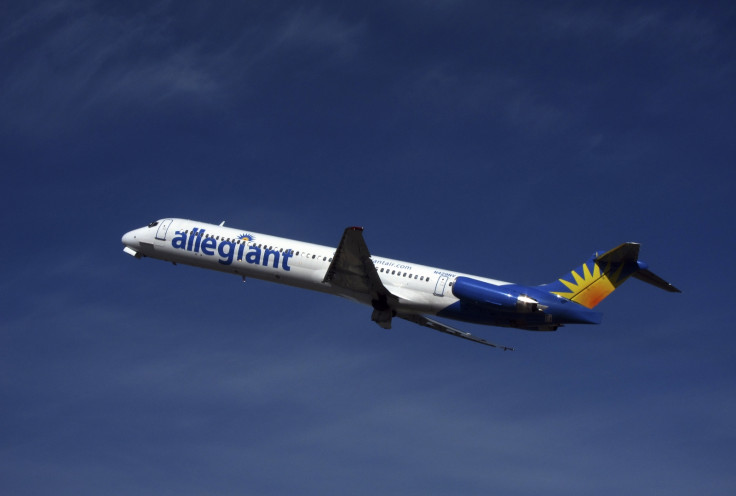 An Indiana-bound Allegiant Air flight was forced to turn around and head back to Florida after its air conditioning system failed, making the plane's cabin so hot that several people nearly fainted.
"I don't sweat and I was dripping," passenger Karen Willey told the Tampa Bay Times.
The incident is reportedly not the first time Allegiant flights did not have adequate air conditioning for part or all of the flight.
According to the Tampa Bay Times, passengers aboard dozens of flights since 1 June have complained about the air conditioning on planes.
The 22 June flight was met at St Pete-Clearwater International Airport by St Petersburg Fire and Rescue, which provided medical attention to at least two passengers.
A report by the agency said that two people were treated for symptoms related to overheating. Both passengers declined to be taken to hospital. Michele Routh, the public relations director for the airport, said that four passengers had been treated for heat-related issues.
Allegiant spokesperson Hilarie Grey said that no one actually fainted onboard but the pilot called first responders after learning one of the flight attendants felt faint.
Grey said a cooling valve malfunction during the flight caused the issue.
The Federal Aviation Administration does not require planes to maintain a certain temperature and allows carriers to adjust based on customers preferences.
"Bottom line, the airlines and regulators do not consider temperature to be a safety issue," union spokeswoman Taylor Garland told New York Daily News. "Therefore, it's low on the list of priorities when it comes to on-time departure."