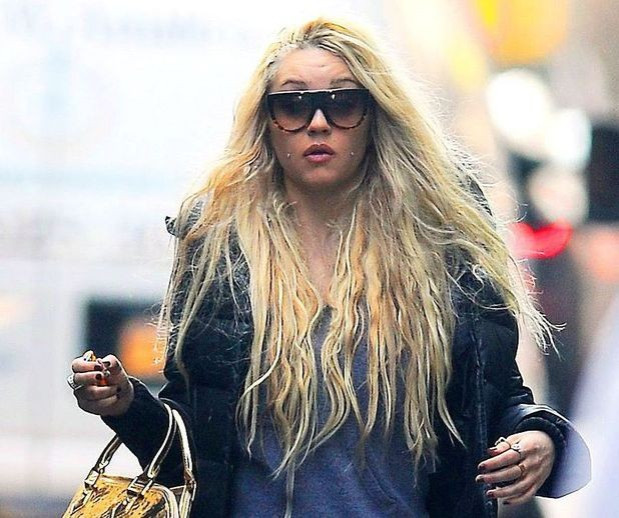 Actress Amanda Bynes has been arrested after throwing a foot-long marijuana "bong" from the window of her 36th floor New York apartment, it is claimed.
Police were called after a doorman at the block reported Bynes for smoking the drug in the lobby of the building, on West 47th Street.
Officers were allowed inside by Bynes, and described a "heavy smell of marijuana and smoke", NBC News reported.
But when they noticed the large pipe, Bynes was said to have rushed over and grabbed it before throwing it out of the window, in full view of the officers. No one was injured.
Bynes, 27, was arrested on charges of criminal of possession of marijuana, reckless endangerment and tampering with evidence.
Following a psychiatric examination at Roosevelt Hospital, Bynes was taken to a police station to spend the night before appearing in court on Friday.
Bynes was photographed in handcuffs being escorted out of police custody on Thursday night by an officer.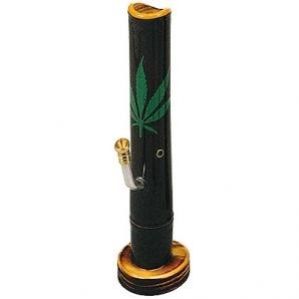 The Hairspray star has been involved in a series of bizarre episodes in recent weeks, leading to concerns being raised about her health.
Two men claimed they had been to a party at her apartment, telling In Touch magazine that conditions were filthy, with a bare matress and windows painted black.
They said they saw Bynes smoking marijuana, and gave the magazine pictures of the actress that they said were taken inside the flat.
Bynes denied the claims, posting on Twitter: "That's not my bed! Those aren't my toes! My toes are pedicured!"
The former Nickelodeon child star was prevented from boarding a private jet last weekend for not having correct identification, according to TMZ.
She told the pilot to search her name on Google to prove her identity, but staff refused to grant her special treatment and she was turned away.
Eyebrows were raised recently when she posted another message asking the Canadian rapper Drake to "murder my vagina".
Bynes was arrested in Hollywood in April last year for drunk driving after hitting a police patrol car in her BMW.
She had been on probation for driving on a suspended license earlier that year, after which her car was impounded.
And she faced eviction from her apartment after neighbours termed her a "building nuisance", mainly due to reports of marijuana smoke .
Bynes, who starred alongside Colin Firth in What A Girl Wants in 2003, moved to New York a year ago, announcing she was retiring from acting to try her hand as a fashion designer.