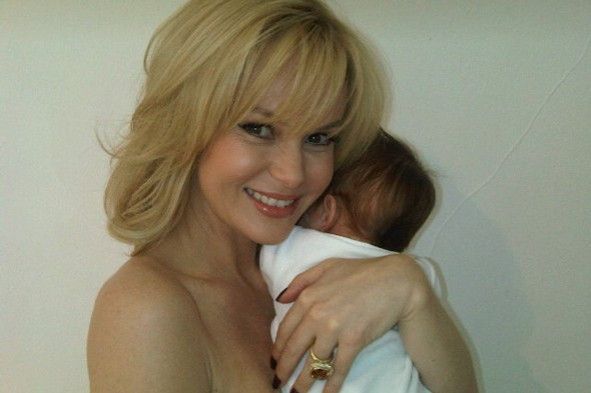 British women believe actress and TV star Amanda Holden would offer better parenting advice than any other celebrity mother.
More than a third of respondents to a poll from retailer My1styears.com said the 41-year-old Britain's Got Talent judge, who has two girls, would be their preferred source of celebrity advice about babies.
Mum-of-two Holly Willoughby came in second place and mum-of four Victoria Beckham was voted into third.
However Katie Price, a two-time Mum of the Year award winner, only managed last place with 2 percent of the vote.
Holden made headlines earlier this when she almost lost her life whilst giving birth, before pulling through to welcome her second daughter, Hollie. The poll's organisers believe that, following this nightmare ordeal, Holden commands the respect of women across the country.
A spokesperson for My1stYears.com told the Daily Mail: "It is no real surprise that Amanda Holden topped the list as not only is she very popular at the moment, her recent life experiences make her very appealing to mothers.
"Likewise, Holly Willoughby comes across as very real and committed to the upbringing of her children as opposed to palming the responsibility off to a nanny."
The full list of top mothers:
Amanda Holden
Holly Willoughby
Victoria Beckham
Katie Holmes
Myleene Klass
Dannii Minogue
Angelina Jolie
Beyonce
Una Healey
Katie Price