Amanda Knox not guilty: Ex-lover Raffaele Sollecito happy at end to 'infernal tragedy'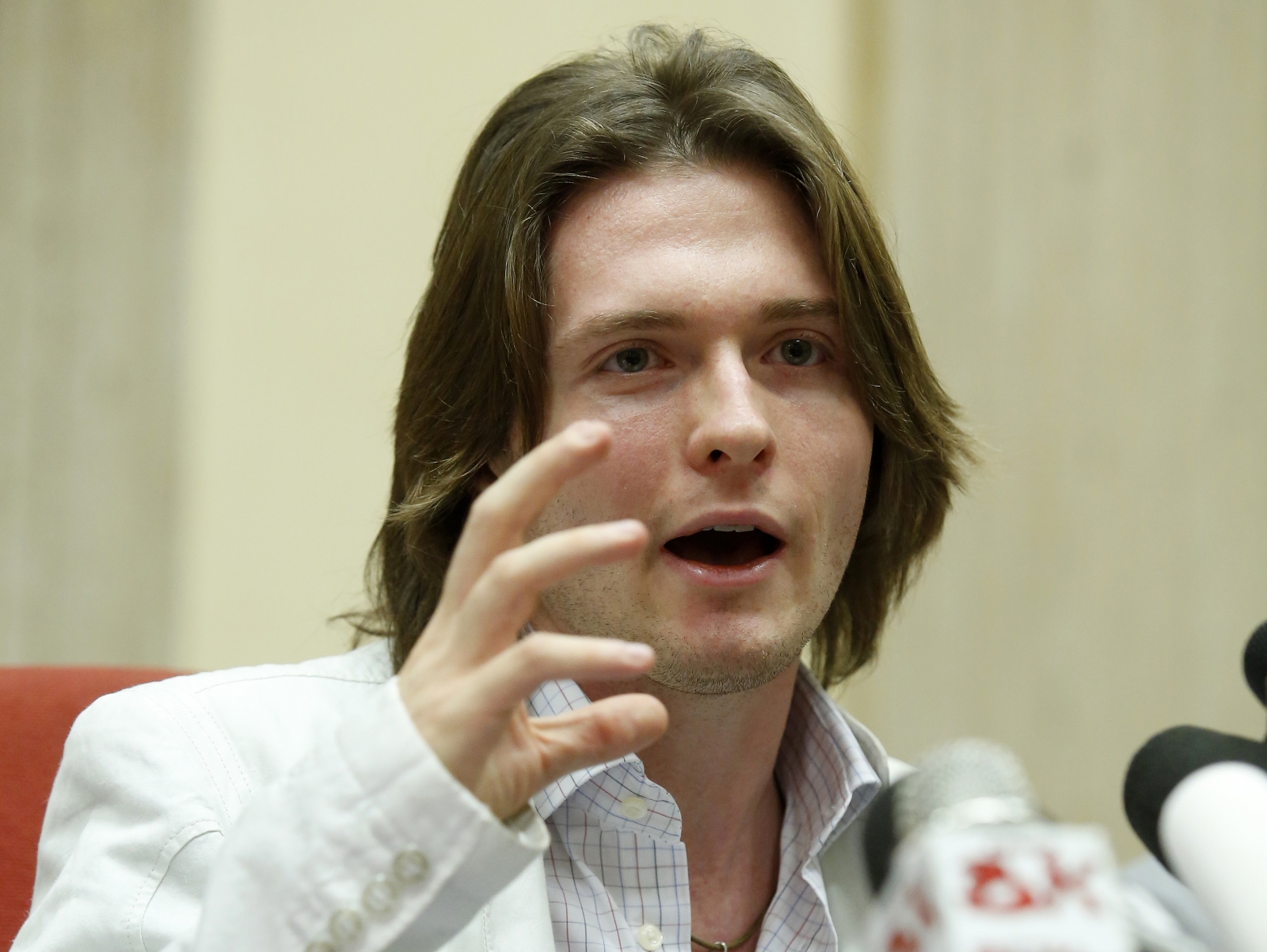 Raffaele Sollecito said being acquitted of the murder of British student Meredith Kercher was like regaining freedom after a lengthy abduction, describing his experience as an "infernal tragedy".
At a press conference in Rome three days after Italy's top court ruled that he and his former girlfriend, Amanda Knox, did not kill the 21-year-old from Croydon in 2007, Sollecito expressed the desire to get back to a normal life.
"I feel like the victim of kidnapping who has regained his freedom after seven years and five months," Sollecito said.
He thanked all those who helped and supported him throughout his legal odyssey, starting from his father and his lawyers. He also thanked the judges "who believed in me and gave me back my dignity".
The 31-year-old repeated several times the exact length of the legal proceedings, describing the trail as an "infinite period of suffering".
"It's a wound that will never heal," he said. "My mind and soul will remain scarred for the rest of my life".
Knox and Sollecito were arrested days after Meredith's body was found with her throat slashed inside the apartment she shared with Knox in the university town of Perugia, central Italy, on 1 November 2007.
Prosecutors argued she was killed by Knox, Sollecito and Rudy Guede, a drifter from the Ivory Coast, after an argument.
Guede was sentenced to 16 years at the end of a separate trial and is serving his sentence in Viterbo jail, near Rome.
The ruling stated he did not act alone, arguing that the absence of defensive wounds on Kercher's body suggested she was being restrained by one or two of the assailants while the others stabbed her.
Knox and Sollecito were first sentenced to 26 and 25 years respectively in 2009 and remained in jail up to October 2011, when the verdict was reversed in appeal.
In a series of overturns that polarised public opinion, the acquittal was quashed by the Court of Cassation and a subsequent re-trial found them once again guilty of murder, sentencing Knox to 28.5 years in prison and Sollecito to 25.
Seven year after the legal saga started, Rome's Court of Cassation finally put an end to it on 27 March, acquitting the pair after ten hours of legal discussions, ruling that they did not commit the crime.
At the press conference Sollecito vowed never to speak again of the trial, also threatening to sue publications and individuals who will refer to him as a murderer or a murder suspect in the future.
Asked about Kercher he said he didn't know her well and he was sorry to hear that her family was displeased by his and Knox's acquittals.
"Now I just want to get back to my life and forget all that has happened to me," he said.
Asked about Knox, Sollecito said they wished each other well during a brief phone conversation after the ruling, adding they do not plan to meet in the near future.
"We are both very happy," he said, describing his former girlfriend as "a friend like many others".
After the verdict was read out last week, Knox told reporters outside her mother's Seattle home: "Right now I'm still absorbing what all this means and what comes to mind is my gratitude for the life that's been given to me".
Her defence team said the family would be seeking compensation for wrongful imprisonment.
Sollecito's lawyer Giulia Bongiorno said they will decide whether to do the same after judges release their reasoning. "There is no feeling of revenge in Raffaele Sollecito," Bongiorno said.