Amanda Knox and Raffaele Sollecito have been acquitted of the murder of British student Meredith Kercher.
Ms Kercher, a 21-year-old from Croydon, South London was sexually assaulted and stabbed to death in Perugia in 2007. Her throat slashed, her body was found under a duvet in a flat she shared with Ms Knox.
Knox and Sollecito were found guilty of her murder in 2009 along with Rudy Guede, a drifter from the Ivory Coast. Guede was sentenced to 16 years at the end of a separate trial and is serving his sentence in Viterbo jail, near Rome.
Knox and Sollecito each spent four years in jail for the murder, but were acquitted on appeal in 2011 and then freed after the convictions were overturned. However, their convictions were reinstated by another court in January 2014. They were sentenced to 25 and 28.5 years respectively in jail by the Florence appeals court.
Italy's Supreme Court has now overturned the convictions in what is the final ruling in the long-running case. After 10 hours of deliberation, the judges concluded that a conviction could not be supported by the evidence.
Following the verdict, Knox, who was in Seattle during the appeal, released a statement saying: "I am tremendously relieved and grateful for the decision of the Supreme Court of Italy. The knowledge of my innocence has given me strength in the darkest times of this ordeal.
"And throughout this ordeal, I have received invaluable support from family, friends, and strangers. To them, I say: thank you from the bottom of my heart. Your kindness has sustained me. I only wish that I could thank each and every one of you in person."
A Knox family statement added: "Countless people - from world-renowned DNA experts, to former FBI agents, to everyday citizens committed to justice - have spoken about her innocence. We are thrilled with and grateful for today's decision."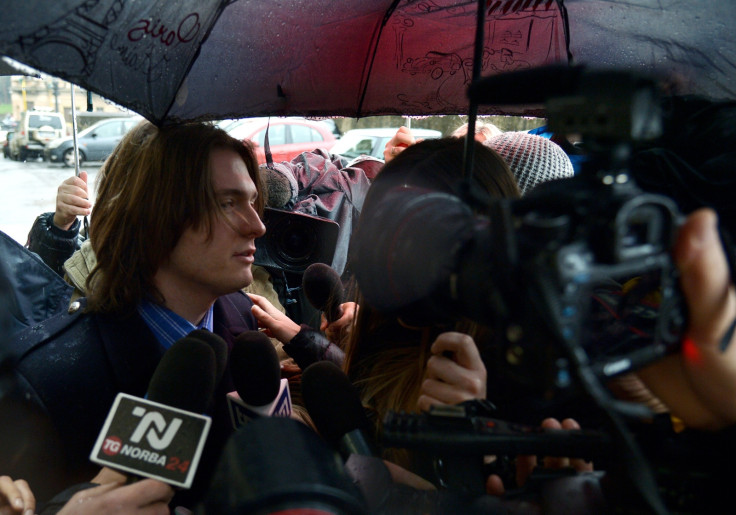 Sollecito's lawyer, Giulia Bongiorno, shouted "Yes, yes, yes" after the judgement was read out. "You never saw Raffaele pleading, or praying. He has been a rock," she said. "He is at home with his father and he is very happy. The verdict has proved him completely right."
Sollecito and Knox have always maintained their innocence.
But for the family of Ms Kercher, the news has come as a shock. Reacting to the verdict Meredith's mother Arline said: "I am a bit surprised, and very shocked if I'm honest.I don't know what to say. They have been convicted twice so it's a bit odd that it should change now."
She added that she could not see how evidence previously accepted could now be discredited.
Meredith's brother Lyle Kercher said he "knew it was a possibility, but there is a lot to take in".
The reasoning behind the final verdict will be made public within 90 days.