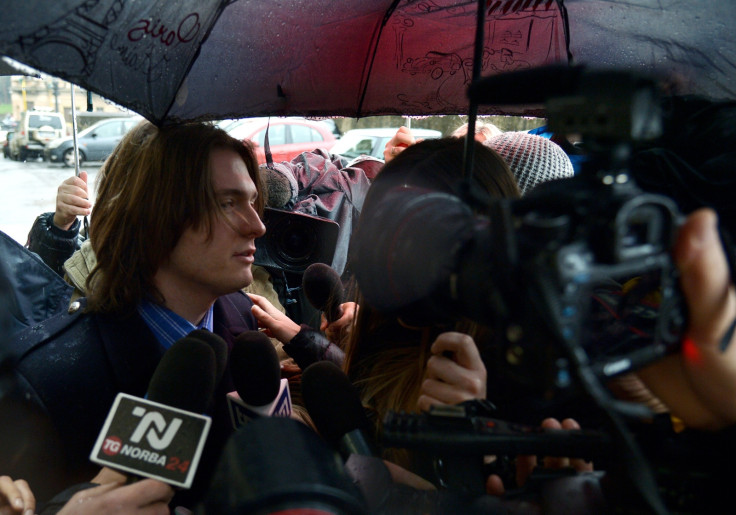 Judges at Italy's top court have gone into deliberation after hearing the final arguments from lawyers for Amanda Knox's ex-boyfriend in the case of the murder of British student Meredith Kercher.
The Court of Cassation in Rome is to decide whether to uphold the convictions of Knox and Raffaele Sollecito or throw them out and order a new appeal trial. A verdict, which could also partially quash the appeals ruling, without ordering a retrial, is expected for the evening of 27 March.
In her final arguments, Sollecito's lawyer Giulia Bongiorno compared her client to Forrest Gump, saying he is a "pure" person who got entangled in events beyond his control.
"When Meredith was attacked he was watching cartoons," Bongiorno told the court, Ansa news agency reported. "Raffaele Sollecito is a pure person who finds himself involved in gigantic and spectacular events of which, just like Forrest Gump, he does not have a full understanding."
Bongiorno argued there were "no traces of Sollecito in the room" where Kercher was sexually assaulted and fatally stabbed.
Kercher, from Croydon, south London, was found with her throat slashed inside the apartment she shared with Knox in the university town of Perugia, central Italy, on 1 November 2007.
Prosecutors say she was killed by Knox, Sollecito and Rudy Guede, a drifter from the Ivory Coast, after an argument. Guede was sentenced to 16 years at the end of a separate trial and is serving his sentence in Viterbo jail, near Rome.
Sollecito and Knox have always maintained their innocence. After a series of appeals and opposite rulings that polarised public opinion, they were found guilty of murder in January 2014 and sentenced to 25 and 28.5 years respectively in jail by the Florence appeals court.
In the summer of 2014, they lodged an appeal with the Court of Cassation, the last available in Italy's criminal justice system. During the proceedings, Sollecito distanced his defence line from that of Knox for the first time, saying the couple were not together the whole night when Kercher was killed.
Sollecito was in court on 27 March, joined by his father, waiting for what could possibly be the final verdict in the case. Knox, was awaiting the ruling in her hometown of Seattle, US. One of her lawyers, Luciano Ghirga, described her as "very worried and stressed".
If the Court of Cassation upholds Knox's conviction, Italian authorities are expected to initiate legal proceedings to extradite her from the US.