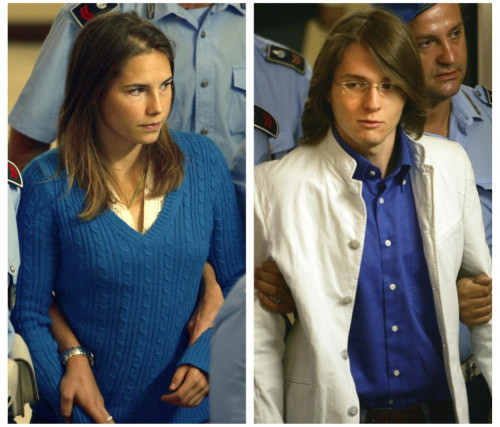 Amanda Knox and Raffaele Sollecito have been found guilty of killing British student Meredith Kercher.
At a retrial in Italy, the court found that the former lovers did kill Kercher in 2007.
Knox, who was not present, was sentenced to 28 years and six months in prison. The judge in Florence ordered Sollecito's passport to be seized and him to be arrested.
It was not clear when extradition proceedings will begin against Knox between Italy and the United States. Knox, 26, and Sollecito, 29, have the option of appealing the new verdict to the Supreme Court.
Kercher, then 21, of south London, was found dead with her throat cut in an apartment she shared with Knox and Sollecito in the city of Perugia in 2007.
The latest trial is the second time Knox and Sollecito have been found guilty of killing Kercher. Prosecutors claimed she was killed during a sex game gone wrong.
Knox was represented by lawyers in Florence, Tuscany, but stayed in the United States during proceedings. Sollecito had been in court throughout, but was not present for the verdict, reportedly because he was "too stressed."
In court for the verdict were Kercher's siblings, brother Lyle and sister Stephanie, who told reporters before the verdict: "something terribly tragic has happened and we can't even begin to convey that to anyone else."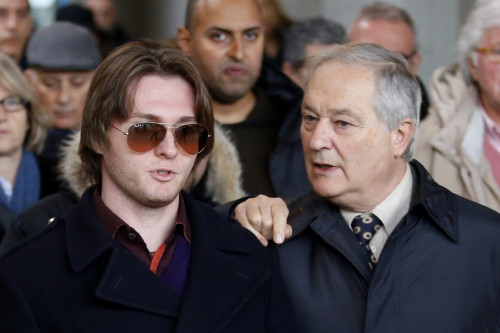 American citizen Knox was originally convicted of killing Kercher in 2009 by a court in Italy. The verdict was overturned on appeal in 2011 and Knox and Sollecito were freed, after spending a total of four years behind bars.
They were cleared of murder after doubts were raised about the methods used by police to gather DNA from the crime scene. Heavy criticism was aimed at police for their handling of the murder investigation.
But a second trial was ordered by Italy's Supreme Court after prosecutors argued that vital DNA evidence was ignored at the pair's appeal in 2011. Questions were also raised about how the relatively inexperienced judges in the appeal conducted proceedings.
Homeless drifter Rudi Guede was convicted of killing Kercher in a separate trial and was jailed for 16 years.
Knox had been feeling "serene" ahead of the retrial verdict, her lawyer said. Carlo Dalla said Knox's innocence "was rock solid and it allows us to await the verdict with serenity".
Knox, dubbed "Foxy Knoxy" in parts of the media for her behaviour in the aftermath of Kercher's death, returned home to Seattle following her acquittal. She has not attended the latest court proceedings.
Her former boyfriend and co-defendant Sollecito has been present, except at the verdict. He ran a campaign to raise funds for his defence costs after he ran out of money.
He told the court there was no motive for him to have committed "such an atrocious act" as killing Kercher.