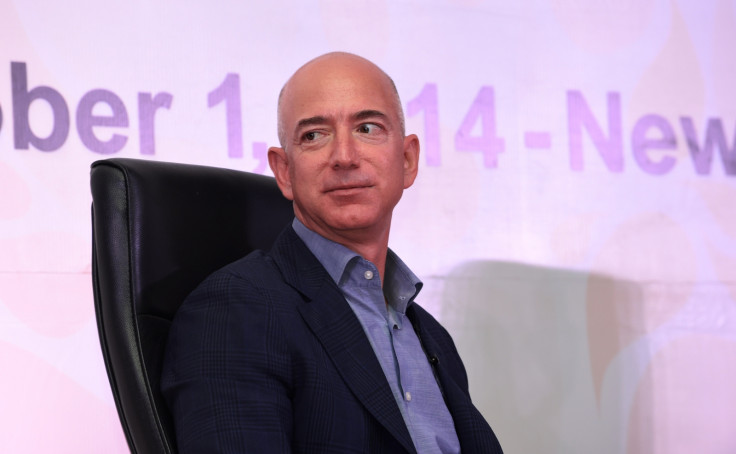 Jeff Bezos, the founder of Amazon netted around $671m (£465m) when he sold just 1% of his shares in the online retailer over two days in early May 2016, a filing with the US Securities and Exchange Commission has revealed. The company's share value has risen steadily during 2016.
Amazon made more than $100bn in revenues last year, lifting Bezos net worth. He ranks as the fourth richest man on Forbes list of the world's billionaires which calculated his net worth at $34.8bn in 2015 although that had risen to $45.2bn by March this year as the company's stock price rose.
Bezos, who also owns The Washington Post newspaper and the Blue Origin space exploration company, also donated more than 3,000 shares, worth almost $2m (£1.38m) to a non-profit organisation which was not named. He also made a gift 741 shares worth around $500,000 (£346,000), although again the recipient was undisclosed.
It was not the largest trade Bezos has made as he sold off around 1m shares in August 2015, making $500m (£346m) as part of a divestment plan.
A spokesman for Amazon declined to comment on why Jeff Bezos had sold shares of Amazon, but Forbes has speculated that he might want to diversify his investments. It estimates that more than 90% of his net worth lies in the value of the Amazon stock he owns.
Bezos founded the company in 1994 after making a cross-country drive from New York to Seattle writing up the business plan along the way.
He had left a job at hedge fund after learning "about the rapid growth in internet use". It coincided with a US Supreme Court ruling holding that mail order catalogues were not required to collect sales taxes in states where they did not have a physical presence.