When Jeff Bezos launched the online book shop in 1994 that would eventually turn into today's "everything store", no one could have had any idea of how much of an impact it would have on the way we buy.
It was the beginning of e-commerce, spawning an internet economy that is now responsible for more than 12% of the UK's GDP. In short, it changed the face of retail forever.
Amazon is looking to change the way we shop once more, this time by completely altering the manner we buy offline. Amazon Go is the company's ambitious plan to use technology that streamlines the shopping experience and in the process possibly render millions of cashiers redundant.
A lot of the conversation around Amazon Go has been focused on the elimination of jobs, but advances in technology have been shown to actually create more jobs than they destroy. If we stopped technology advances over fears we would all lose our jobs, we would still be living in the dark ages.
The bigger impact of Amazon's new venture is the threat it poses to smaller, independent retailers, who are unable to compete in terms of technology or budget.
Retail stores are already straining under the pressure from low-cost online shops, offering the convenience of delivery to your door of everything from your groceries to a Nicolas Cage pillow.
Now Amazon is set to pile more pressure on stores who cannot keep up with the latest advances in technology — be it due to lack of funds or ignorance.
For those who haven't seen it, the video at the top shows Amazon's new store in action. But this is no fantastic demonstration – the shop is already up and running in Seattle. It's only for Amazon staff at the moment, but will open to the public in early 2017.
Amazon has not detailed exactly how the store works, but essentially it is leveraging advances in sensor technology combined with artificial intelligence and machine learning to automatically know what everyone in the store is buying.
As creepy as that sounds, remember that today all major retailers already have this information about you if you have a loyalty card — Amazon is just making the process completely invisible.
It is hard to know how people will react to Amazon's experimental new way of shopping — just walking out of a shop without paying will feel odd — but Amazon can afford to take the gamble.
The shopping experiment could pay off
Amazon could have the upper hand over all other retailers, and will be able to take advantage of the cost savings from reduced labour — wages account for around 45% of a store's non-product costs.
This means Amazon will be able to offer discounts, and nothing attracts customers as fast as low prices.
The technology Amazon is using is likely evolved from the technology it has developed for its own warehouses, that "tests the limits of automation and human-machine collaboration". Because Amazon is able to call on this type of expertise, it is, ironically, best-placed of all companies to disrupt offline shopping.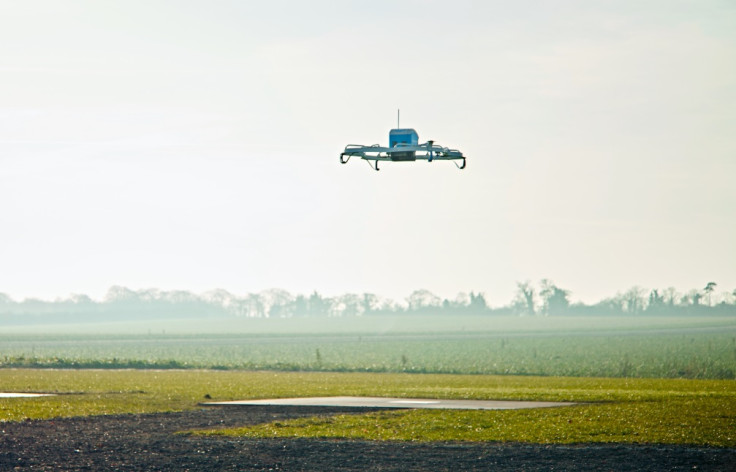 As with drive-through shops, one-press Dash buttons and drone deliveries, the company has the scope to try a lot of different things before it gets something right. While US retail giants Walmart and Whole Foods are dipping their toes in this area, tjat is nothing compared to Amazon's giant leap forward.
Small- to medium-sized businesses simply cannot afford to take the chance on an investment that may not work out. The result is that if Amazon Go proves to be the template for what shopping will be like in the next decade, those retailers will end up having to buy the technology — probably from Amazon.
"Amazon Go not only has a customer experience advantage relative to a traditional store, but a cost advantage as well," Ben Thompson, technology analyst, said."It's another dominant strategy that extends the frontier of competition to a place competitors can't touch."
If the experiment proves popular — and more importantly profitable — Amazon may have to reassess its plans. Then again, so will every other retailer.