Amazon's cloud computing services have not been impacted at all by Snowden's revelations despite reports to the contrary.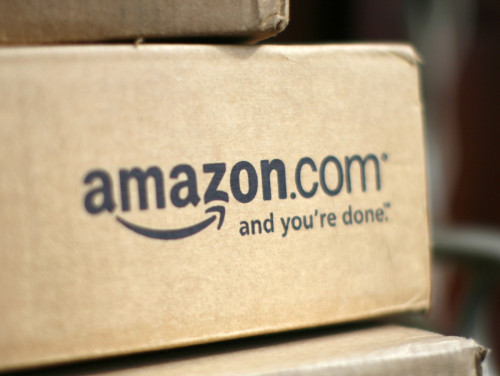 Amazon Web Services (AWS), which has just announced a major expansion into China for 2014, has said that despite numerous reports to the contrary, the revelations about widespread government spying of citizens around the world has not impacted on its business - at all.
This is according to Iain Gavin, managing director of AWS in the UK and Ireland, who spoke to IBTimes UK this week. Gavin said he and his team had seen absolutely no reaction from among their customers, despite widespread reports that the cloud computing industry was set to take a big hit following revelations that the NSA and GCHQ had gained unfettered access to customer data held by companies like Facebook, Google and Apple.
Back in November Daniel Castro, a senior analyst at the Information Technology & Innovation Foundation in Washington, warned that the Snowden revelations were creating a situation which could irrevocably change the way the internet works, meaning big problems for cloud computing companies as countries looked to create laws to keep data in-country:
"What this would mean is that any multinational company suddenly has lots of extra costs. The benefits of cloud computing that have given us flexibility, scalability and reduced costs – especially for large amounts of data – would suddenly disappear."
Big business
But Gavin doesn't believe there is any impending doom, and said that internally at Amazon, most believe that AWS will become Amazon's main business in years to come, taking over from its retail business as the most important arm of the Everything Store.
Launched in 2006 when cloud computing was something most people had never even heard of and PRISM was yet a twinkle int he NSA's eye, Amazon Web Services is now adding enough new server capacity every single day to support what would have been Amazon's entire global infrastructure when it had annual revenue of $7 billion– which is all the way back in 2004.
Amazon S3, the company's storage service, now holds trillions of objects and regularly peaks at more than 1.5 million transactions every second.
The launch of AWS in 2006 changed the way companies thought about computing and storage infrastructure. No longer were companies forced to invest huge sums of money in servers and PCs which would become obsolete in 18 months – computing had become a billable service.
High volume/low margin
Amazon's irascible foudner and CEO Jeff Bezos, always operated his business on a high volume/low margin basis and AWS is no different. Because Amazon had the ability to scale its services to meet demand, it could offer its customers lower and lower prices (it has dropped prices 37 times since 2006), and that, according to Gavin will continue.
But the UK chief says that "cost saving is a secondary benefit" for his customers, and it is the "agility and flexibility" which AWS offers which is the main draw for those looking to use the service.
Adding to this flexibility is the addition of new features to AWS. while it started slowly with just nine new features added in 2007, to date in 2013 Amazon has added 244 new services with Gavin claiming that innovation is part of the "fundamental DNA" of Amazon.
$50bn business
The company does not break out revenue figures for the AWS business unit, but a report from Macquarie Capital in January estimated that Amazon's cloud computing division would bring in $4bn in 2013, rising to over $9bn by 2015, which could see the business valued at over $50 billion.
So despite the all the reports of the impending death of the cloud following this year's spying revelations, on the ground it seems there is no change with Amazon customers happy to entrust their data to the cloud and the protection and privacy standards which Amazon has in place.
The expansion into China in 2014 will see AWS services, which are served from datacentres spread throughout the world, being available from 10 regions globally.