Amazon has released a report into how UK consumers have shopped so far in 2015, and some of the key trends seem to echo trending national TV shows like the Great British Bake Off and the Great British Sewing Bee. The report showed that purchases of cooking and sewing items have been best-selling particularly during the periods when these shows are aired.
While Amazon won't reveal exactly how many customers it has in the UK, the retailer did say that it had several million Prime customers in Britain, and approximately 285 million active customer accounts worldwide. The online retailer has observed trends with different purchases which vary from region to region across the country, and even varying trends within London.
Londoners focused on healthy eating and men's grooming
In 2015, Amazon customers living in north London have been most interested in purchasing baby products, toys, tennis balls and marmite, while south Londoners are still rocking beards and have the sweetest tooth in the capital, judging by their purchases of beard trimmers, as well as Cadbury Dairy Milk Fruit & Nut, as well as Chupa Chups lollipops.
Meanwhile, west London is currently crazy about healthy eating and are snapping up tons of cookery books, including the national bestseller and fastest-selling debut recipe collection of all time Deliciously Ella.
West Londoners are also quite keen on their Vita Coco 100% Pure Coconut Water, Moet & Chandon Brut Imperial, Bollinger Special Cuvee Champagne NV and Vittel Still Mineral Water, and they are all reading the Kindle Paperwhite and have favoured camping this summer.
Finally, a high percentage of east London men are clearly metrosexuals, judging by the high amount of men's grooming products being purchased, whilst dogs in this area are pampered with organic dog food.
Grey hair dye, self-tan and posh tents also on the rise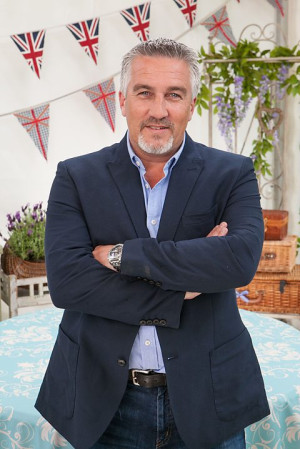 Elsewhere in the UK, grey hair dye sales were up by 83% on Amazon as men and women sought to dye their hair to emulate stars like Lady Gaga, Kylie Jenner, Great British Bake Off judge Paul Hollywood and Robbie Williams.
And as spring turned to summer, sales of fake tan were up, particularly in Belfast, Peterborough, Bristol, Hemel Hempstead and Glasgow, while festival goers decided to splurge on luxury queen-sized airbeds and camping pillows, with sales of the products increasing by 600% and 1,000% year-on-year respectively.
Regionally, George Ezra's CD Wanted on Voyage was a hit in Bristol, while Liverpudlians favoured Noel Gallagher's latest release Chasing Yesterday and the film One Night in Istanbul.
Up north in Scotland however, Alex Salmond's book The Dream Shall Never Die: 100 Days that Changed Scotland was a bestseller in Edinburgh, while Glasgow was watching the family film What We Did on Our Holiday.