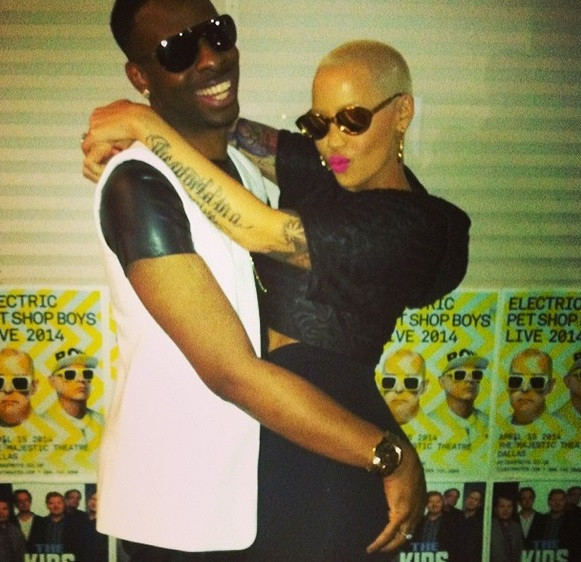 Amber Rose has been slammed as "disrespectful" after allowing a fan to grope her backside during a photo op.
The 30-year-old model, who is married to rapper Wiz Khalifa, provoked backlash from angry fans after she shared the image on Instgram.
In the picture the mother-of-one has her arms around the unidentified man's neck while he grabs her bottom.
She explained to 808,000 followers that the she rewarded the dedicated fan with the honour of squeezing her behind after he drove for hours to finally meet her.
"My Rosestud @holyfxckinrose drove 17 hours to come and see his Muva! So I let him touch my butt," the caption said. "Side bar that white guy on the flyer in the background looks like he could be my long lost brother. "
But within minutes of sharing the image, the former exotic dancer received a barrage of complaints from fans. Some said her behaviour was inappropriate in a married woman.
"I looked up to you but not anymore, this is just disrespectful. Nobody should touch your private parts than your husband," one said.
Another wrote: "How u gonna do wiz like this smh."
A third commentator added: "Gay or not it's a matter of respect, for your husband."
Rose, who previously dated Kanye West, married Wiz, born Cameron Jibril Thomaz in July 2013. They have one-year-old son, Sebastian, together.
She had not responded to the picture backlash.