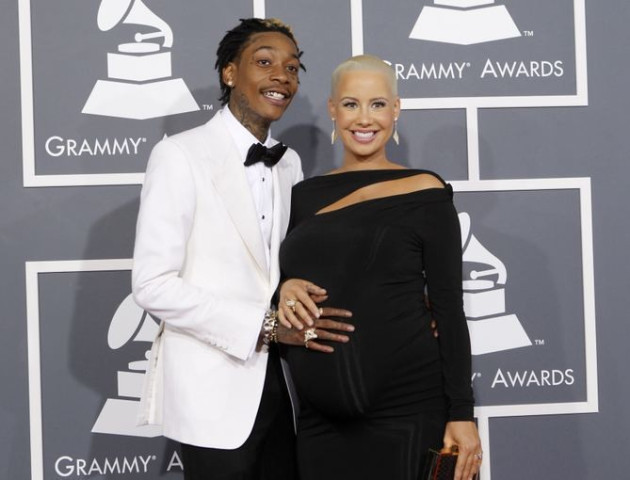 Wiz Khalifa and his fiancée Amber Rose have announced the birth of their first child, a baby boy by the name of Sebastian Taylor Thomaz.
The 25-year-old Black and Yellow rapper, born Cameron Jibril Thomaz, told fans on Twitter.
"Happy birthday Sebastian 'The Bash' Taylor Thomaz! Everyone welcome this perfect young man into the world," he told his 9.5 million followers.
Rose added: "I'm so happy u guys I fell in love all over again! :-)."
Rihanna tweeted: "Congratulations to my fam mistercap and @darealamberrose. Welcome baby Bash."
Love and Hip Hop star Kimbella said "Awwww congrats @DaRealAmberRose & @wizkhalifa. I'm sure Sebastian is a star already. Many blessings."
And music mogul Russell Simmons wrote: "Congratulations Wiz & Amber."
Ahead of the birth Wiz had posted a picture of himself in doctor's scrubs, including a shower cap and a facemask. He captioned the snap "It's Daddy Time."
Rose, 29, who previously dated Kanye West, unveiled her baby bump at the 2012 MTV Video Music Awards.
The couple recently revealed that they had put their wedding plans on hold until after the birth so that their baby could be there.
Rose said: "I just don't want to be sleeping when everybody's partying at our wedding."