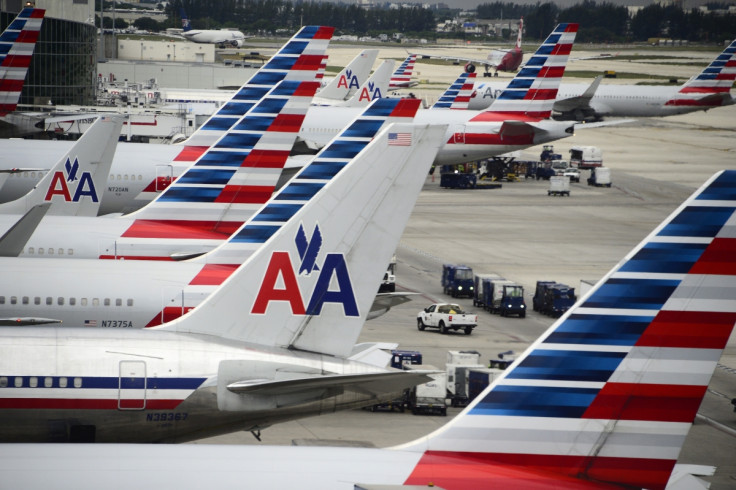 A quick-thinking American Airlines employee saved two teenage girls from human trafficking after spotting crucial clues. The two girls, ages 15 and 17, claimed a man had bought them tickets to New York to model and feature in music videos.
American Airlines employee Denice Miracle became concerned when the two girls approached the ticket counter at Sacramento International Airport in California on 31 August 2017.
The girls, who had no identification and were traveling alone with just two small bags, had two first-class tickets bought by a third person using a fraudulent credit card. Miracle became particularly alarmed because the girls had one-way and multi-leg tickets.
The airport employee decided to follow her intuition and alerted police at the California airport.
"Between the two of them, they had a bunch of small bags. It seemed to me as if they were running away from home," Miracle said. "They kept looking at each other in a way that seemed fearful and anxious. I had a gut feeling that something just wasn't right."
Miracle then refused to allow the girls to board their plane and called local police to report the situation. Deputy Todd Sanderson arrived and questioned the girls, who claimed they had just called a man they had met on Instagram named "Drey".
Drey had reportedly offered the girls $2,000 (£1,425) to fly to New York for the weekend to model and feature in music videos. The girls had not told their parents about the trip and were shocked to learn their tickets were one-way.
"When I told them that they didn't have a flight home, that's when it kind of sunk in that maybe I was actually telling the truth," Sanderson said.
"In my opinion, what was going to happen was they were going to go back to New York and become victims of sex trafficking. They said they wouldn't have let that happen, and I said they probably wouldn't have had a choice."
Sanderson praised Miracle for her actions and said he believed she possibly prevented the girls from becoming victims.
According to The Sun, Drey's Instagram account was deleted and their calls to him went unanswered. The girls were later reunited with their parents.