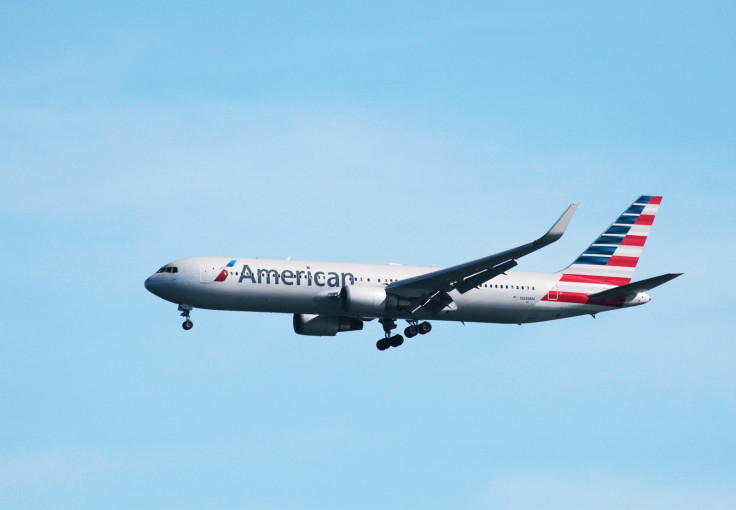 American Airlines flight 4233 heading from Raleigh, Durham to New York City's LaGuardia Airport had to make an emergency landing at the John F. Kennedy International Airport after being struck by lightning. The flight route had taken the plane directly into an emerging storm, which brought about major turbulence followed by the lightning strike.
The pilot on board the 70-seater plane with the call sign "Brickyard 4233", was quick to alert Air Traffic Control (ATC) officials on the ground to allow for an emergency landing. "Brickyard 4233, we take a new heading, we got a pretty big build up in front of us," said the pilot. "Brickyard 4233 maintain 5,000, 210 knots. Going to give you a right turn real quick," replied ATC.
"We got a do it now, we got to turn to a least a 120 heading... And Brickyard 4233, just got hit by lightning...don't send us through there again, it's pretty bad. Let's go ahead and divert to JFK," said the pilot.
The aircratf carrying 55 passengers suffered visible damage in at least two places. The plane which was operated by Republic Airlines was eventually diverted to Kennedy and safely landed on one of the longer runways there. Witnesses on board have spoken of their "terrifying" experience. "It was a flash of light and a big explosion and it just felt like we were on a roller coaster," said passenger Lou Luca, reported CNN. "And then I smelled smoke. The pilot didn't say anything for about five minutes and after five minutes, he said everything was fine...I was very scared. I thought the world was ending. I really thought that that was it."
The Federal Aviation Administration has said investigations are ongoing to determine what led to the lightning strike.