American Airlines flight attendant starts fire on plane and extinguishes it in fake act of heroism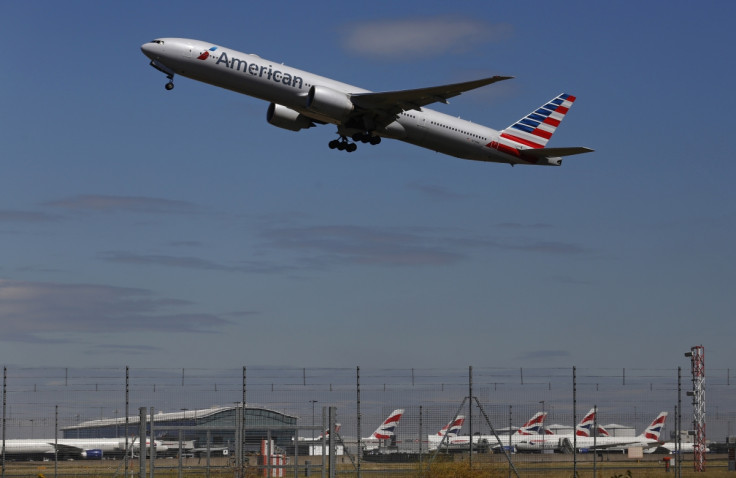 An American Airlines flight attendant deliberately started a fire in an aircraft bathroom on 1 February and later extinguished it in front of the flight crew to appear like a hero. The incident occurred on an American Airlines flight 1418 heading from Dallas to Detroit.
Johnathan Tafoya-Montano, 23, allegedly used a green lighter to set fire to some paper towels in the rear plane bathroom. Shortly after setting the fire, he went into the plane hallway and alerted the crew before getting hold of a fire extinguisher and putting it out, according to the court documents.
Air traffic controllers were urgently notified and the plane had to make an emergency landing and all the passengers and flight crew were disembarked. Investigations by the FBI and the Wayne County Airport Authority Police Department later revealed that Montano had voluntarily planned the incident. There were no reports of passenger or other crew member injuries.
"After admitting that he had lied to the FBI and airport police, Tafoya-Montano provided several stories about how the fire accidentally started," read a criminal complaint filed in the US District Court. "After further questioning, Tafoya-Montano recanted all of his 'accident' stories and admitted that he intentionally set fire to the paper towels in the rear lavatory of the airplane...Tafoya-Montano used a green colored Bic lighter to start the fire. Once the fire gained intensity, he immediately put the fire out."
Montano was arrested on 1 March and escorted back to Dallas by an FBI officer after working for the airline for over a year. He is being charged for destruction of aircraft and false statements and is presently out on bail till the court hearing, reported The Washington Post on 1 March, 2016. His detention hearing was earlier today. (4 March). He was released on bond with conditions. Under court orders, Montano is prohibited from flying without permission of the court.
© Copyright IBTimes 2023. All rights reserved.