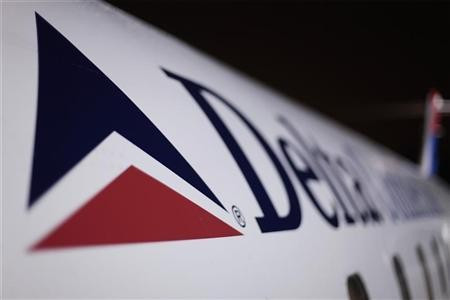 A Delta passenger plane heading from Los Angeles to Minneapolis on 22 January was forced to make an emergency landing after a fist fight between two crew members could not be stopped mid-air. According to reports, two female employees got into an altercation 40 minutes into the flight.
A third female crewmember reportedly tried to stop the fight at an altitude of 37,000 feet, however she ended up with a facial injury. Eventually, the captain of the Boeing 757-200 plane took charge and announced an emergency landing.
The captain decided to land the plane at Salt Lake City in Utah grounding nearly 300 passengers for 80 minutes. The two flight attendants who were engaged in the brawl along with a third crew member were then asked to exit the plane, while back-up crew was being arranged to come on board.
Passengers were given air miles and travel vouchers upon arriving in Minneapolis along with letters from the airline, apologising for the delay. "We apologise to those customers who were inconvenienced after flight 2598 from Los Angeles to Minneapolis made an unscheduled stop in Salt Lake City following an altercation involving two flight attendants on board," the airline said in a statement, according to as MSN News report.
"The actions of these crew members in no way reflect the values and professionalism we expect from all of our employees. We strive to ensure that every customer has a great experience with Delta. We regret that our customers' experience did not live up to our expectations."
In other interesting mid-air news, a Singapore airlines cargo flight heading from Australia to Kuala Lumpur was reportedly forced to make an emergency landing in Bali after 2,186 sheep set off the smoke alarm on 26 October. After emergency services could not detect any smoke, it was believed the alarm must have been set off by exhaust gases and manure from the sheep on board.