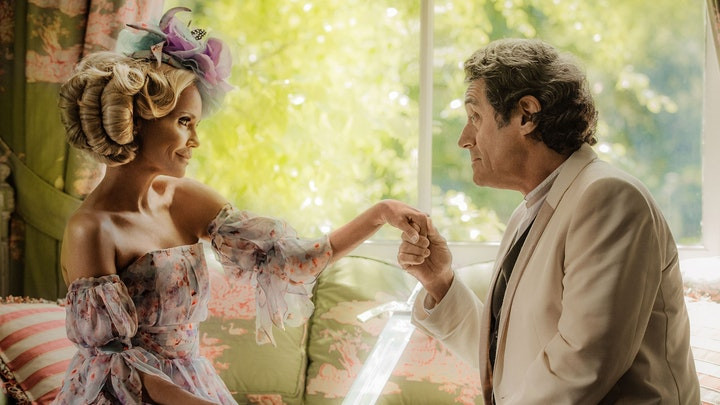 American Gods season 1 finale aired on 18 June and it answered one of the Starz series' biggest questions – who or what exactly is Mr Wednesday?
In episode 8, titled Come To Jesus, ex-con Shadow Moon (played by Ricky Whittle) finally found a route to belief and some explanations from Mr Wednesday (Ian McShane). "I am Odin," the older man told his bodyguard, revealing his true identity as the deity in Norse mythology, aka the god of war.
The revelation happened at the end of an episode that saw the official start of the battle between the Old Gods and the New, which will be highlighted in season 2 of the drama. American Gods executive producers Michael Green and Bryan Fuller, teased to Deadline what fans can expect in season 2 of Starz's drama, which is based on Neil Gaiman's novel of the same name.
Green said, "We can't help but acknowledge that the world we're going to be writing in is so much darker now, so I wouldn't be surprised if Season 2 got a lot angrier."
Teasing a "bigger interpersonal dramas" in American Gods season 2, Fuller said, " I think the bigger interpersonal dramas that are waiting for us in Season two that excites us greatly is the notion of Laura Moon versus Mr. Wednesday. We see, by the end of the season, that Laura understands that Wednesday had her assassinated, specifically, to put Shadow in this situation. "
He continued, "We always talked about Laura becoming that metaphor for the last Catholic who can, you know, shake her fist at the sky, and say, "Fuck you, God." But now she actually gets to say it to a real god and she's a god that she can get her hands on so what is she going to do next?"
The second season of the show will dig deeper into the evolution of certain characters like, Laura Moon, Shadow etc. Fuller admitted to the outlet, "Now we get to dig deeper into characters that feel like we've just scratched the surface of, like Laura Moon. There's so much more to tell and now that we've spent a season introducing the character and providing a couple of new facets that we're allowed to take her in even more unexpected directions."
"The same with Shadow that there is a certain expectation of how the character evolves in the book that we want to subvert and challenge, in our own way, to have a protagonist that has as much agency in the story as the gods themselves," the EP added.