Big Bang Theory's Mayim Bialik shares a pic of herself as Wonder Woman: 'Sheldon will be crazy'
'I've always wanted a lasso of truth,' says The Big Bang Theory actress.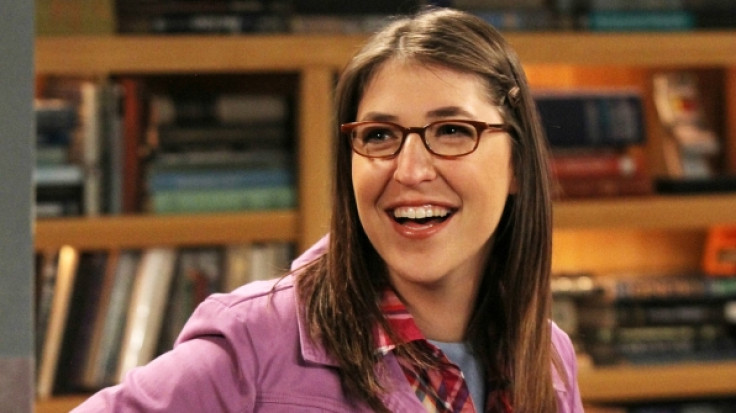 Mayim Bialik always wanted the lasso of truth like Gal Gadot's Wonder Woman. The Big Bang Theory actor took to social media to share a fan art, which features her in the Amazonian princess' armour.
Alongside the photoshopped image made by an Instagram user @mayim.perfection.bialik, the Amy actor wrote, "What an awesome #FanArtFriday to follow yesterday's #WonderWoman vlog!! I've always wanted a lasso of truth ;) Thanks @mayim.perfection.bialik!"
Fans have loved the fan art and commented that her on-screen boyfriend Sheldon Cooper, who is a big fan of DC comics and movies on The Big Bang Theory, will love this. A user commented, "Omg, Sheldon would love that." Another noted, "Sheldon will be crazy!"
Some fans found the post inspiring and wrote, "Awesome!! You are Wonder Woman to me! So inspiring." Some even could love to a Wonder Woman movie, starring Bialik in the lead. "I say let's see it! Your area very beautiful woman! A real Wonder Woman!!!!!!"
"That looks great! Haven't seen the movie yet. But when i do I'll have that nagging thought "@missmayim would've slayed as wonder woman," noted another fan. Mayim has put on a Harry Potter costume in the show, and her dressing up in the Wonder Woman costume is a real possibility when TBBT returns with season 11in September.
The 41-year-old actor has earlier spoken out against celebrities disrobing in the name of empowerment, on her personal video blog. She says in the blog, "I can't look at my newsfeed without another story about a plus size model taking her clothes off in the name of empowerment and it's making me a little nuts."
The Blossom actor also said that these models and celebrities have a responsibility towards young girls and concluded by adding that while there is need to emphasize to young girls that getting naked is not the only way to feel empowered as a beautiful person. "True empowerment comes from women being seen as an equal partner in a creative and productive culture."
© Copyright IBTimes 2023. All rights reserved.