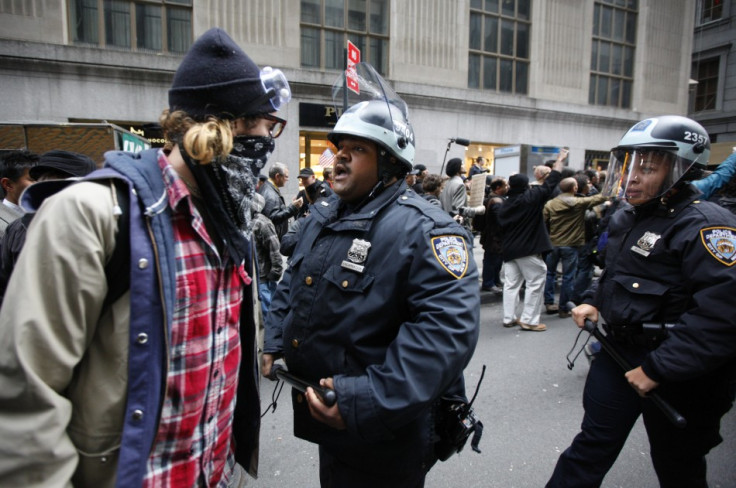 Nearly a third of Americans have been arrested for a crime by the age of 23, according to a new study.
The data, which has been published in the journal Pediatrics, shows that 30.2 percent of those who participated in the study had been arrested for a violation more serious than a traffic offence, with the number potentially being as high as 41.4 percent.
The study, which was designed to establish the percentage of American youths who had been arrested, is the first of its kind since the 1960s.
The range in the findings - from 25.3 percent to 41.4 percent - is due to missing data. The information was collected from the National Survey of Youth between 1997 and 2008. More than 7,000 teenagers were included in the survey, though they were unable to supply data for some of the years.
Around 16 to 27 percent of those reported in the study said they had been arrested by the age of 18.
These new figures are higher than those from a previous study, conducted in 1965 using a different methodology, which revealed that 22 percent of youths in America had been arrested.
''This estimate provides a real sense that the proportion of people who have criminal history records is sizable and, perhaps, much larger than most people would expect,'' said Dr Shawn Bushway, a professor of criminal justice at the State University of New York at Albany and co-author of the study.
The study does not give any indication of the age of its subjects at the time they were arrested or the type of crime that was involved. The report also excluded minor offences, so the types of crime the youths had been arrested for ranged from vandalism, shoplifting and underage drinking to murder, assault and robbery.
The report was unable to show a complete analysis of the data by race, but previous studies have suggested that minorities are more frequently arrested than whites.
"Pediatricians should be aware that these arrests are a high prevalence occurrence," said Dr Robert Brame, a professor of criminal justice and criminology at the University of North Carolina at Charlotte and the lead author of the study.
"A report of an arrest could be a gateway to a broader conversation about what's going on," he said.
"We know that arrest occurs in a context," he added. "There are other things going on in people's lives at the time they get arrested and those things aren't necessarily good."
The study was published in Pediatrics.