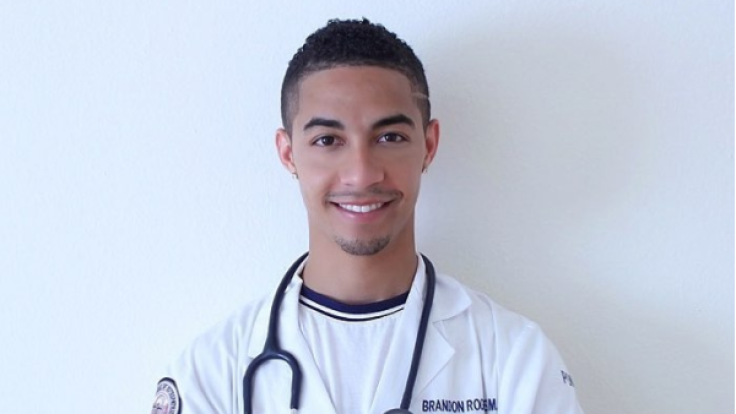 An America's Got Talent contestant has died after his friend fell asleep at the wheel of the vehicle they were travelling in and crashed into a tree in Maryland.
Dr Brandon Rogers was in the front passenger seat when the crash took place on Saturday (10 June). The crash report reveals that the driver told Maryland State Police that he fell asleep while driving after a long shift at work, according to TMZ.
The driver said that after nodding off, the car swerved off the road and hit the tree. Sources claim that the driver pulled both Rogers and another passenger in the back seat out of the car, but the TV star died the next day from his injuries. The other individual survived.
Maryland State Troopers responded at approximately 4.30am on Saturday to reports that a car had crashed into a tree.
Rogers' audition on the popular America's Got Talent – which is executive produced by head judge Simon Cowell – is yet to air.
Producers are said to be undecided on whether they'll release it on schedule next month. He was set to be one of the standout performances to emerge from the audition stage.
The young doctor, who boasts over 78k followers on Instagram, was a talented singer and was going to appear on AGT after producers invited him to the auditions having spotted videos of him performing online. He was renowned for his powerful rendition of Boyz II Men's hit On Bended Knee.
He was even invited to perform with the band on their tour, and he joined them onstage at a concert in January.
Watch Brandon perform with Boyz II Men: