The social media accounts of boxing world champion and 2004 Olympic silver medalist Amir Khan appear to have been hacked, with a number of spam posts being sent out from both his Twitter and Facebook accounts.
UPDATE: Khan's Twitter account now appears to be running as normal after working with the social media's support. His following is back to full strength, which will come as a relief for the prolific Twitter user. He tweeted his thanks and explained the issue.
His Twitter account, which had almost 1.7 million followers, sent out a number of bizarre bot-like posts including 'Justin Bieber in critical condition after he crashes his brand new Lamborghini' and 'celeb transformations: there's no way Nicki Minaj looked like that as a teen'.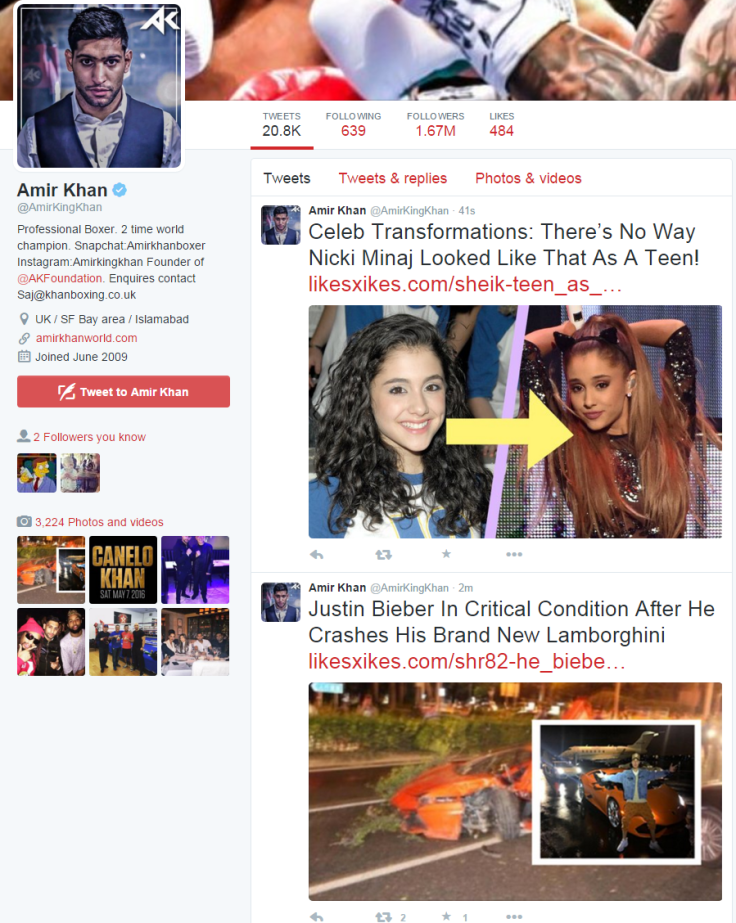 Khan's Twitter page was then wiped clean displaying no tweets and no profile image, a bold move in an apparent attempt to thwart further hacking activity. After a short period, Khan was showing to be following one account: TV presenter Holly Willoughby.
Users on social media quickly responded to the hack with the usual vigour of online commentators.
Similarly, his Facebook page appears to have suffered the same fate, with posts linking out to the same 'likexikes.com' website. A slew of commenters noted the strange activity. 'Have you been hacked? Some strange posts on your page!' one user wrote, while another said: "Amir's account has been hacked please ignore these posts. The team are working to get it back. Low life people haven't got anything better to do".
Another user jumped on the chance to post additional spam, posting links to a slew of – likely malicious – movie streaming websites.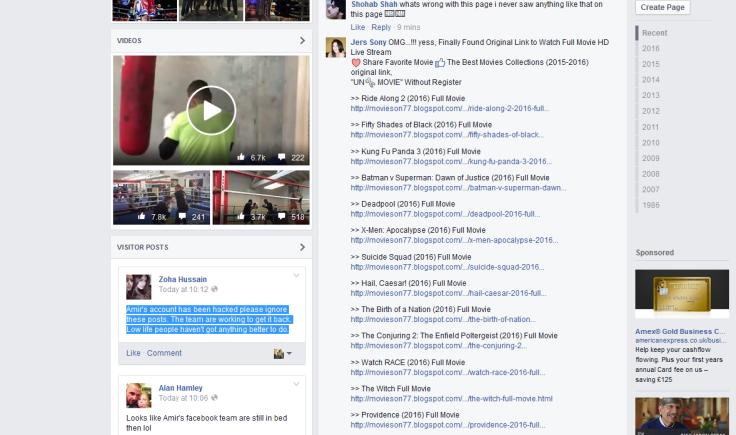 Hacked Twitter accounts are an increasing problem for the social media platform with countless users reporting unusual behaviour on a daily basis. High-profile hack like these are also common, with Labour leader Jeremy Corbyn also suffering a hack just last month where the hacker posted expletive-ridden comments on his feed.