The future of Amir Khan may still be unclear but it seems the British fighter is planning on going ahead with his proposed move to join the welterweight ranks.
It also appears as though Khan may have moved a step closer to appointing a new coach after Virgil Hunter revealed he has held talks with the former WBA and IBF light-welterweight champion.
There had been speculation about Khan would return to boxing after his bitterly disappointing stoppage defeat against Danny Garcia, with three-time super-middleweight world champion Carl Froch claiming he should think about retiring.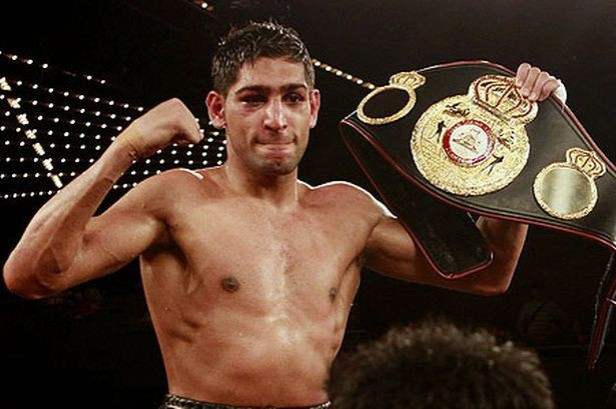 However, Khan has maintained that he will continue to box as he truly believes that he has the ability to win world titles.
Having lost against Lamont Peterson and Garcia, Khan may now decide to make the long awaited move to the welterweight division where he could build up to potential fights against Tim Bradley, Floyd Mayweather and Victor Ortiz.
First on the cards could well be WBA interim welterweight champion Diego Chaves. The Argentinean has claimed that he has received a tentative offer from Khan about a potential fight later this year.
"I have a few days to think about two options - one here [in Argentina] and one overseas. There is an interesting proposal to face Englishman Amir Khan. I do not know where and I am not sure yet how much. I have to think about it and it is necessary to see the numbers." Chaves told boxingscene.com.
"He wants to move up to welterweight and there is a proposal. It is very interesting."
The former amateur star has always indicated that he would like to join the 147lb ranks, but had originally believed it would be to challenge the established champions in the division.
While this is unlikely to happen in the very near future, it does look as though there is interest from Hunter, a man Khan believes can take him back to the top.
"There have been conversations. But there hasn't been an [official] statement, and I think that's true. But I have spoken with them, of course," Hunter told The Examiner.
The trainer of Andre Ward also revealed that he believed Khan has the ability to get back on track and compete at the very highest level. Indicating that he feels the Brit could still be a threat to the world champions in the division.
"You know what? Amir Khan, without a doubt, is extremely talented. Of course, in my personal opinion, there are reasons why he has been in some of the predicaments that he's been in but those predicaments are easily recognized and they are easily eliminated out of his repertoire.
"I think they can be eliminated quite easily. I definitely think that he has the talent and the ability to come back and I don't think it's as bad as some people say," continued Hunter.
"People are really quick to put labels on you. I see a kid who takes a pretty damn good punch; it's the decisions after he takes the punch that cost him. It's part of boxing. People don't realize that Ezzard Charles was knocked out seven times. Joe Louis was knocked out. It goes on and on.
"It's not a pre-requisite to say that his career is doomed. Because, from the offensive side, Amir Khan is going to be a threat to anybody he's in the ring with, trust me. Saying that, he's got a great of chance to continue his career and fulfil his career just the way he envisions it."