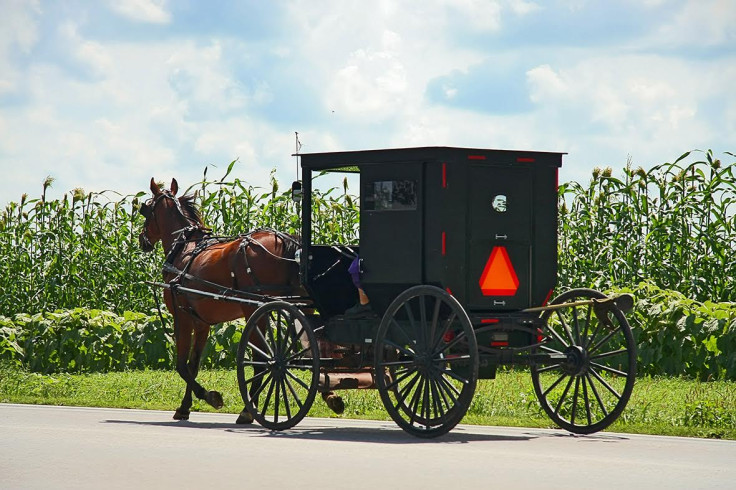 An Amish man in Pennsylvania has been charged with drink-driving a buggy while two of his friends rode on its roof. Robert Miller, 18, from Punxsutawney, was with four friends, two of whom were "buggy surfing", when stopped by police in Indiana County on 8 July.
Amish buggies are intended to promote living at a slower pace, which is why owning motorised vehicles is prohibited in Amish communities.
Both Miller and his friends, aged between 16 and 20, were all drinking alcohol and had drinks with them despite the US drinking age being 21 , leading to the group being cited for underage drinking, WGAL reported.
The state drinking laws prohibit anyone from operating a vehicle if they have a blood alcohol level of 0.8% or greater, with the level set at 0.2% for those drinking underage.
There is also a serious commitment to preventing underage drinking in the state, with county police sending underage drinkers into local establishments to check whether or not they are asked for ID before they are served alcohol.