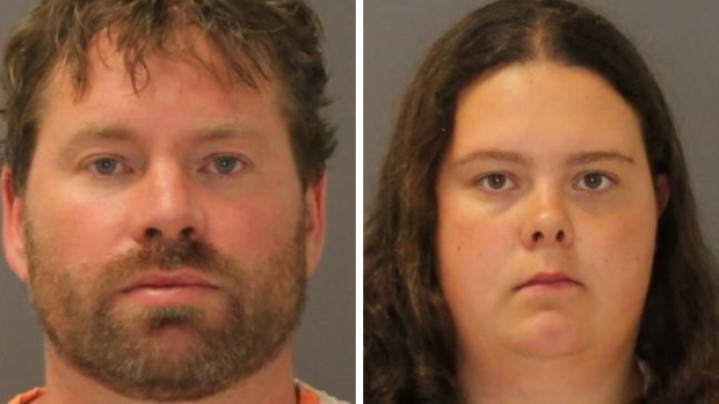 A woman involved in the kidnapping and sexual abuse of two Amish girls in northern New York could be handed a 300-year jail sentence. Nicole Vaisey admitted in May that she and her boyfriend Stephen Howells had sexually exploited six children overall, who were drugged and recorded while performing sex acts.
Even though both pleaded guilty to obtain a lighter sentence in the form of a plea bargain, federal prosecutors on Monday (30 November) asked for a much tougher prison term as the Amish girls had been "subjected to degrading and unspeakable brutalities". Particularly in Vaisey's case, assistant US attorney Lisa Fletcher argued that she was trying to get away by claiming that she was "a virtual slave to Howells" and was engaging in a blame game with him "rather than being remorseful".
She is facing a minimum of 15 years and maximum of 30 years in prison for each of the 10 convictions under federal laws.
Earlier, while working at a residential facility for disabled adults between July and August 2013, Vaisey had videotaped herself sexually abusing a mentally and physically disabled woman under her care, Fletcher stated. The prosecutor cited that Vaisey was not under the control of Howells when performing that act.
Although Vaisey met Howells through a sexual fetish website and they had a "service agreement", she was free to leave at any time, court papers said. "She had daily opportunities to escape -- and to report his crimes. She had a car. She had a phone. She had a computer with Internet access -- and social networking accounts. She had a family close by. She had a job. She had friends," said Fletcher while making her argument.
Howells and Vaisey, both from Hermon, New York, were arrested for abducting two sisters, aged 12 and 7, from the rural Amish community of Oswegatchie near New York's border with Canada in August 2014. After sexually abusing the children the couple had released them the next day. The children managed to take the help of a stranger who brought them home safely. Police said that "good tips" and information from the girls allowed them to track down the suspects quickly.
Meanwhile, Howells who has pleaded guilty to 21 federal charges of child pornography and sexual exploitation, faces up to 580 years in prison. The two will be sentenced on 17 December in Syracuse.