It's a rare opportunity to stand face-to-face with a living legend, but as the cast of Shamitabh embarked on a whirlwind promotional tour, it was Amitabh Bachchan no less, who appeared before the British media.
The 72-year-old has been a star of Indian cinema for over four decades, and is hailed as an acting legend in both East and West. Starring in almost 200 films he has dominated every era of cinema: In the '70s he was immortalised in films such as Deewar as the Angry Man, an anti-hero fighting the establishment. In the '80s he was reinvented as an all-singing, all-dancing romantic star, displaying his comic turns in films like Amar, Akbar, Anthony. As he embraces the advances in Indian cinema he has in recent times taken on the controversial alongside the commercial, shattering preconceptions in films such as Cheeni Kum and Nishabd and shaking a leg in Kabhie Khushi Kabhie Gham. All in all, he is nothing less than a real life superhero for the billions around the world who adore him.
He shows no signs of waning and his latest release Shamitabh seems to encapsulate in biography some of the highs and lows of his career, though in a character far removed from Bachchan's own self-deprecating nature.
In an interview with IBTimes UK, Amitabh Bachchan described the experience of reuniting with R. Balki after Paa and Cheeni Kum for the innovative Shamitabh, the director's unique homage to his idol.
"Whenever Balki comes across with an idea he always comes up with something unique and different and refreshing. And this one was no different," he explained. "I thought it was a very novel idea. It's a thought or a plot that hasn't been seen before or written before. That was the excitement. Of being involved in yet another film with Balki who always thinks out of the box."
Describing the characters of the two main protagonists he said: "It's a story of two individuals One is an old man played by me. He's a very decrepit, frustrated individual. An old fellow, living almost bohemian life. A bit of an alcoholic. The character of Dhanush is ambitious. He wants to reach certain goals in life. But he has something the old man has and the old man has something he doesn't have. I give my voice to Dhanush's character. Why and how that happens, you'll discover when you watch the film."
The film sees Amitabh lend his unmistakable baritone to Dhanush's character, in a feat of dubbing that was akin to making three movies.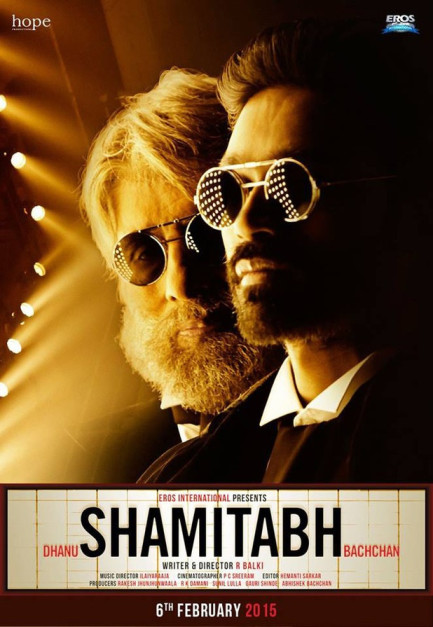 "He's a very accomplished actor, so it's him having to adjust his performances according to my voice. It can be quite a task for anybody. If I was to try to adjust my voice to anyone else that would be the same thing. Not an easy feat. So it's quite an accomplishment," explained Amitabh.
While his name is known the world over, unlike his character, Amitabh Bachchan is devoid of ego and on the contrary, decries any notion of public importance. Writing in his blog he commented: "I wish I could see what they see."
He dismisses the adulation as the stuff of illusion, created by the larger than life canvas of the big screen.
"I don't know. I don't understand it. I'm just fine with whatever I have. What I do on film is part of my profession. I look upon it as a job and that's about it. You do your work, you pack up, you go home. All the rest of this stuff is just peripheral. I never pay much attention to it.
"I don't blame the public for feeling that way because the first time when you are introduced to them is on the big screen doing larger than life acts. That could be very confusing, but I think with the medium of communication becoming so immediate, so easily accessible, a lot is known about so-called celebrities. The enigma, the suspense of what they are, who they are has disappeared," he explains.
"The film industry is large enough and has many successful icons that have taken Indian cinema to shores beyond India. I think that Indian cinema itself needs to be applauded beyond one individual. It's the film that actually makes it attractive for them and we happen to be a part of it."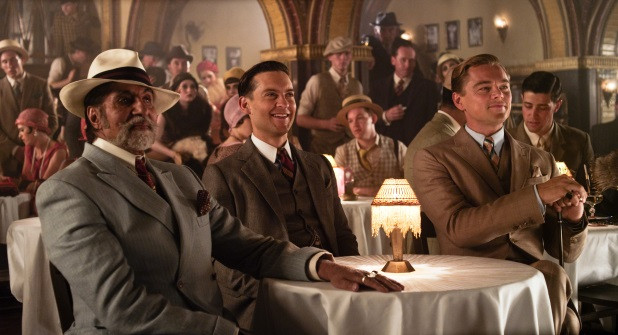 As he approaches the personal milestone of his 200<sup>th film, the journey from the aspiring actor who first came to fame in Saat Hindustani, to the modern day superstar celebrated by billions, has evidently been a fulfilling one.
"I'm just delighted to be a small part of this fraternity and this industry that I'm very proud of," he says. "I'm very lucky and very fortunate to have survived and to still be working after 45 years. I'm very thankful to directors and filmmakers who consider me in their films and I hope I'm able to do justice to their films. They've all been enjoyable."
And as the advances in cinema and the changing tastes of the audience result in contemporary movies like Shamitabh, the future looks bright for Indian cinema and for Amitabh who shows no signs of hanging up his acting shoes.
"We have been able to have access to a lot of the technology that the west uses which is more advanced; the funding has increased; the returns have increased; the viewership has increased; the number of theatres has gone up. That bodes well for Indian cinema. I see it increasing every year. So we try and live up to it. We're on a wonderful path. It's a wonderful time for the Indian film industry."
Shamitabh opened worldwide on February 6, 2015.