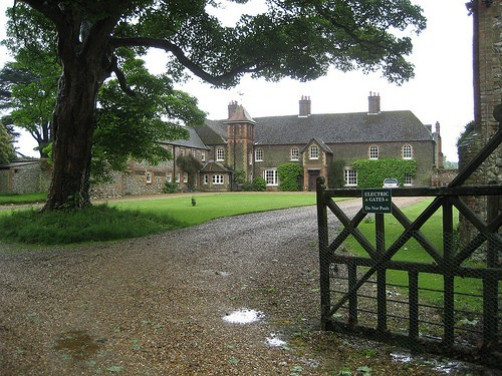 The Queen is to give one of the most desirable properties in her portfolio to the Duke and Duchess of Cambridge as they prepare to settle down to family life.
Anmer Hall in Norfolk, a late Georgian property, built in 1802, is situated a mile and a half from the Queen's residence at Sandringham House. It will serve as a grace-and-favour mansion for the couple, who are expecting their first child in the summer.
"The house has been earmarked for William and Kate," a source on the Sandringham estate told The Daily Telegraph.
The property was previously leased by Hugh and Emilie van Cutsem, who are close friends of the Prince of Wales and the Duchess of Cornwall. Prince William often visited as a child.
The Van Cutsems still live nearby and their sons, Hugh, Edward and William, are friends of the Duke and Duchess of Cambridge. Hugh's daughter, Grace, was one of the bridesmaids at the royal wedding in 2011.
Anmer Hall, which has been part of the Sandringham estate since 1898, was the country retreat of the Duke and Duchess of Kent from 1972 until 1990. The house is currently leased by James Everett, the owner of the kitchen and timber company Norfolk Oak, but the lease is due to expire in March 2017.
The couple will move into their London residence at Kensington Palace this summer, after renovation work is completed to remove asbestos. Apartment 1A, with five bedrooms and three reception rooms, was previously home to Princess Margaret.
The cost of converting Apartment 1A back into living quarters will be met by public funds, while the work on Anmer Hall will be paid for privately by the Royal family.
Since their wedding, the couple have been living between a rented farmhouse on Anglesey and Nottingham Cottage, a one-bedroom apartment at Kensington Palace. The "cosy" cottage, where the Duke is required to stoop to avoid hitting his head on the low ceilings, will become Prince Harry's home.
A Buckingham Palace spokesman said: "We would not comment on private properties on the Queen's private estates."